#JOESTEAM
Anniversary Run
Muenster-Marathon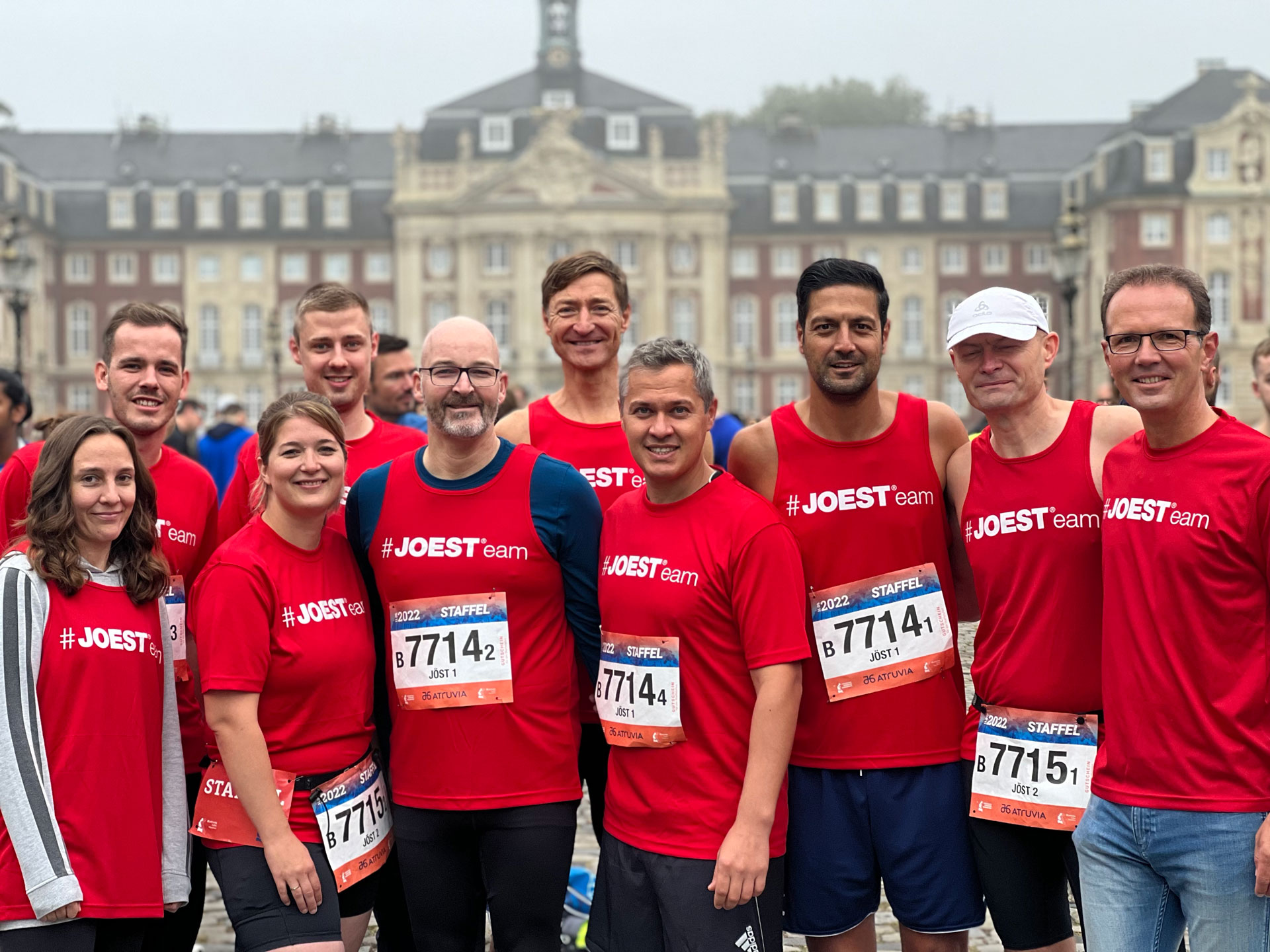 #JOESTeam takes part in the 20th anniversary run in Muenster.

On Sunday, September 11th 2022, more than 9,000 runners from 45 nations gathered infront of the "Schloss Muenster" for the annual Volksbank- Muenster-Marathon. This year, more than 1,500 relay teams participated.
JOEST was also represented again by a total of eight runners. The two relay teams consisted of employees from all sorts of departments – from Sales and Apprentices to Supply Chain and Manufacturing. Both teams reached the finish line with a smile after 03:38:23 and 03:48:17 of running. For many, running is an individual's sport, but it is even more fun with a team.
The two relay teams show how important teamwork is and how motivated our colleagues in Muenster have represented the #JOESTeam.