SUBSIDIARIES
Big step: JOEST Australia moves into new facility in Perth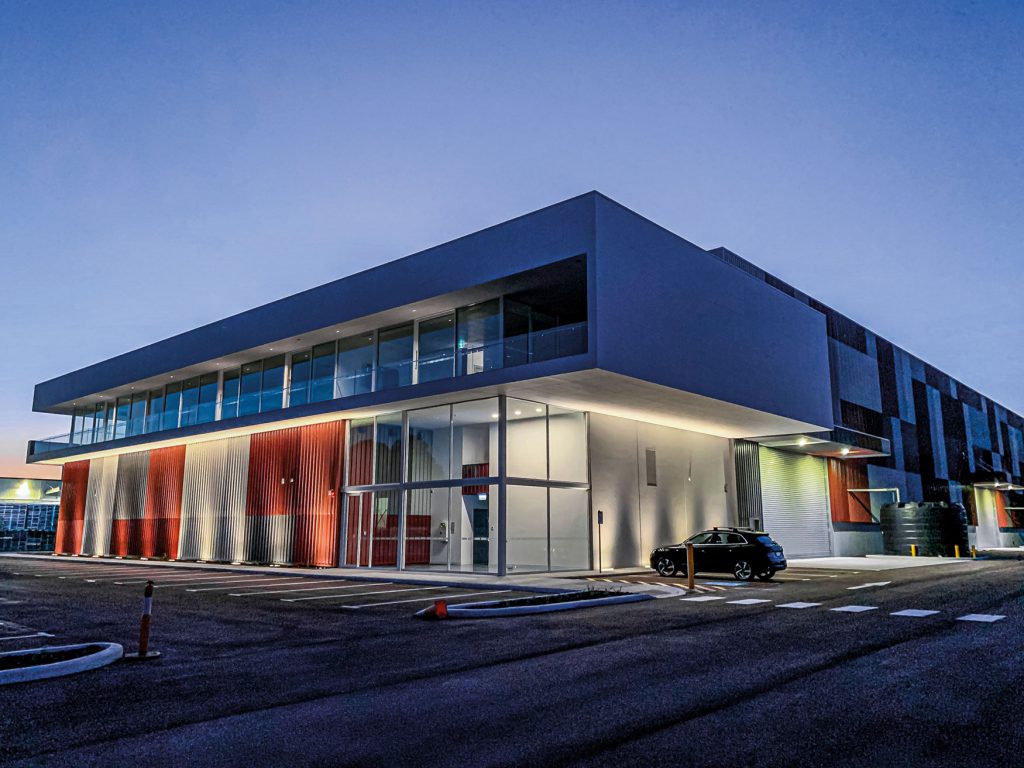 Completion of the new headquarters for the Australian subsidiary of the

JOEST group

.
In late October 2020, after one year of planning and designing and additional ten months of construction, the Australian #JOESTeam could finally move into the long awaited new building. The building designed by Brooking Design Architects is state of the art and is designed according to the lean principles. Turning first soil was in December 2019 with the architect, the contractor Robert Biagioni Constructions and Ian Laws, Managing Partner of JOEST Australia. Construction work finished in August 2020 and the keys were handed to Ian Laws, allowing the preparations for the relocation to start. The company had worked successfully at the old facility in Sheffield Road, Welshpool for over 15 years. Especially in the mining industry, the rising demand for larger machines required a new facility after the old one exceeded its capacities. The new facility is located in a giant logistic park at Coldwell Road. This new location enables faster and more efficient manufacturing of machines and also helps meet the clients' rising demands.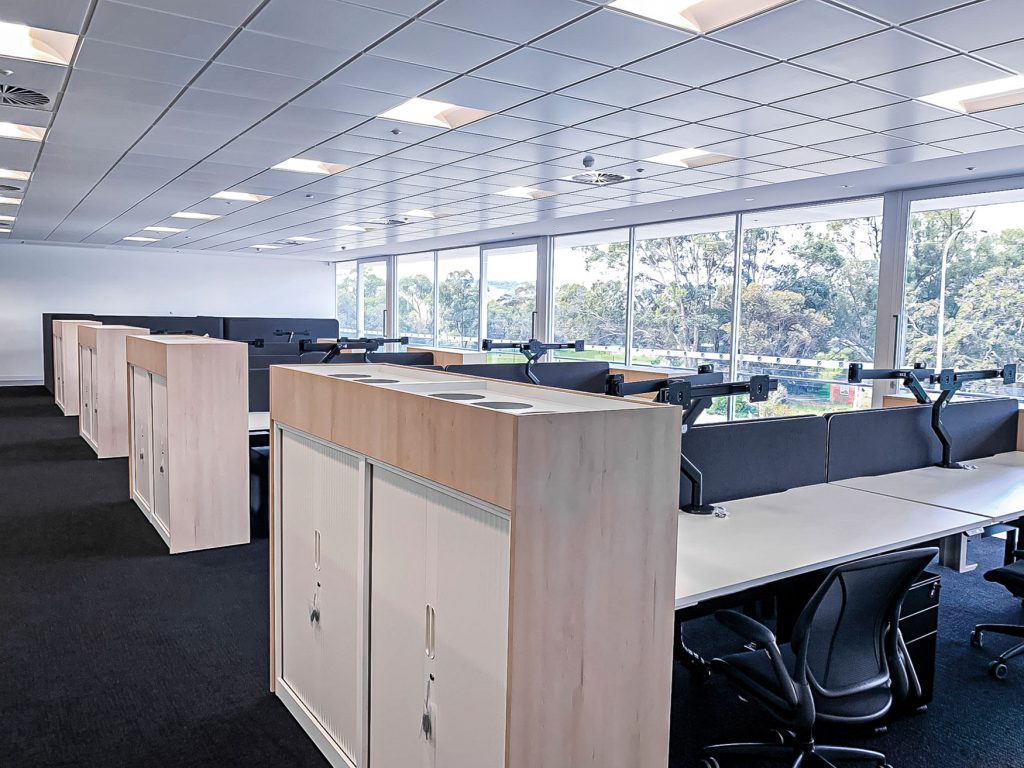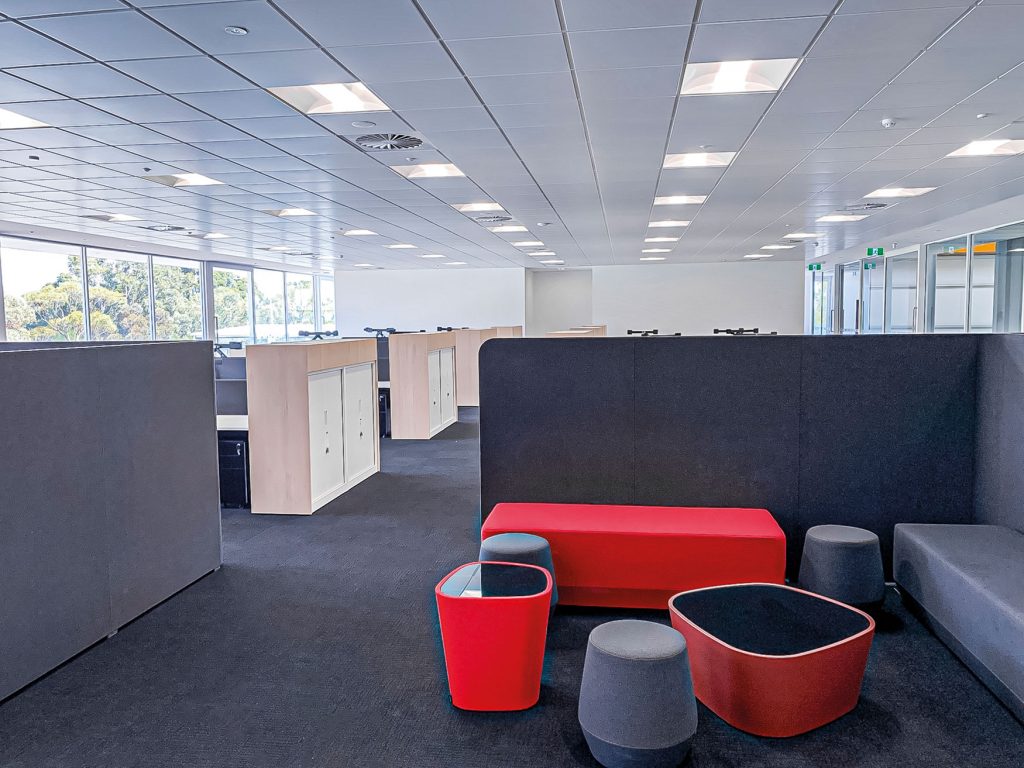 The 10,000 m² property includes offices as well as the new workshop. A special design drastically reduces the noise emitted to the administrative part of the new headquarters. The large and open office area has room for over 40 employees, so design engineering, sales and purchasing can work together seamlessly. In addition to the open floor plan for the offices, there are separate areas for members of the management team.
With over 4000m², three equally large assembly bays provide plenty of room for production, assembly and a separate storage area. To ensure an optimal production flow, multiple cranes with lifting capacities ranging from 5 to 50 tons run the length of the workshop. The central bay will shortly be fitted with two more 10t cranes. Alongside a new painting booth, the new workshop features a clean room, enabling gearbox and exciter service and repairs.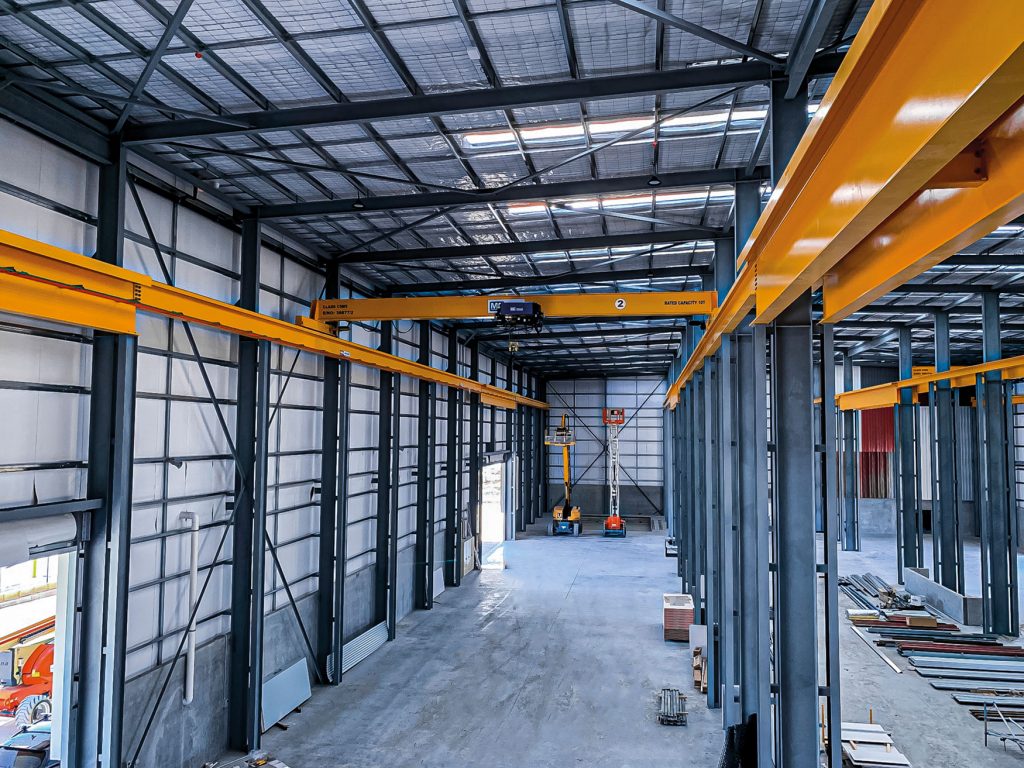 With more than 50 employees, the Australian subsidiary of the JOESTgroup manly builds large vibrating screens and feeders for the Primary Raw Materials and Agriculture Industries. The company was founded in 2001 by the Managing Partners Ian Laws and Dr. Hans Moormann. The company also has another location in Newcastle on Australia's east coast. The new facility brings together two previously separate production locations in Western Australia, uniting the #JOESTeam at the new Australian headquarters.
Moving into the new building is another milestone in the history of the JOEST group. It is also the biggest single investment the company has ever made. JOEST Australia is now capable of living up to the increasing requirements and expectations of its clients on this distant continent and is therefore continuing on the path of international expansion in the JOEST group. Especially the free-trade agreement for Southeast Asia will enable new market opportunities.
Animation of the new building
The following animation shows the new building in Perth