SUBSIDIARIES
Turning first soil in Australia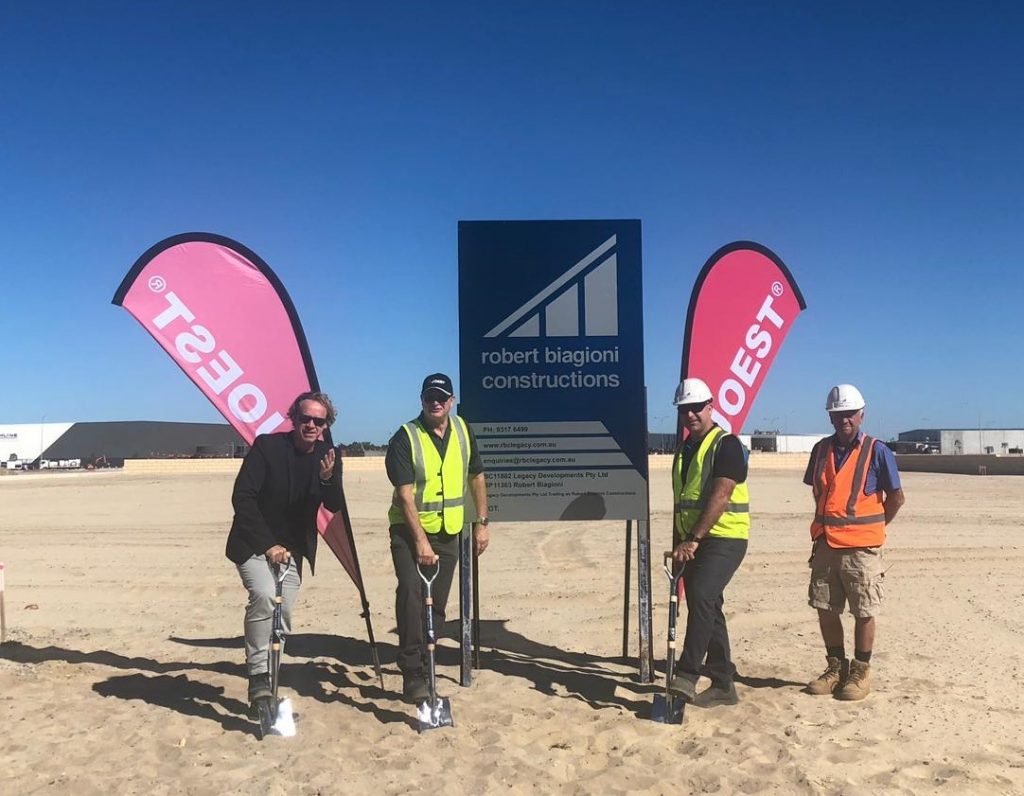 JOEST Australia builds new facility in Perth
After 18 successful years in Australia, the largest subsidiary in the JOEST group builds a completely new plant in Perth.
On Monday December 2nd 2019 at 8:30 am the JOEST team met with Tom Brooking (Brooking Design) and Robert Biagioni (RBC) to turn the first soil on the Row Highway Logistic Park site. Project Manager for Robert Biagioni Constructions, Alex Hollenberg said: "let's get on with it, in seven months it will be ready for JOEST to occupy."
The Brooking Design Architects designed state of the art 10,000m² facility will enable JOEST to increase manufacturing capacity, and bring its Perth based operations under one roof.
With its 45 employees, JOEST Australia Pty Ltd mainly builds large vibration screens and feeders for the Mining and Metallurgical Industries. It was founded by the Managing Partners Dr. Hans Moormann and Mr. Ian Laws in 2001. In addition to the site in Perth, the company has a second site located in Newcastle on Australia´s east coast.
With this step, the JOEST group carries on the expansion course on an international level and continues to trust in the growing Australian market.