FOUNDRIES
Alloy Plant
for pan dosing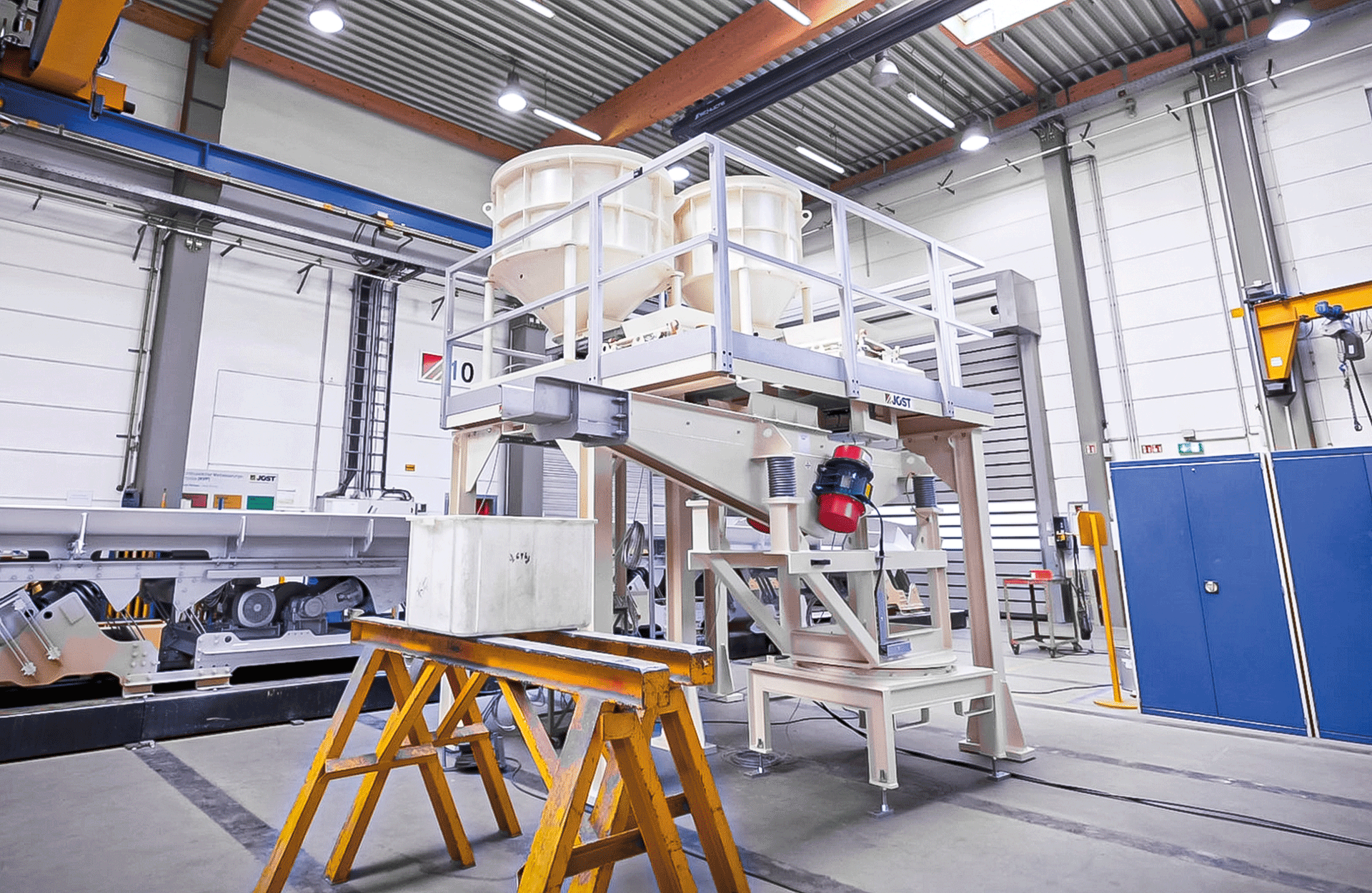 Aggregate dosing with utmost precision.

In June this year, JOEST delivered a customized solution for casted pan dosing to a German client. This specially designed alloy plant features a remarkable dosing precision for aggregates.
The client's demand was to achieve the best precision possible when dosing the two components manganese-iron and silicon-iron. The two hoppers are loaded with the aggregates by the client. Dosing feeders then feed the two container wagons.
The wagons are pre-dosed to roughly 20 kg to speed up the actual dosing process. The downstream feeder, which can pivot by 90°, then feeds the material directly into the pouring stream. Depending on the aggregate, the system is designed to dose between 5 and 10 kg and each scale reaches a precision of up to 50 grams.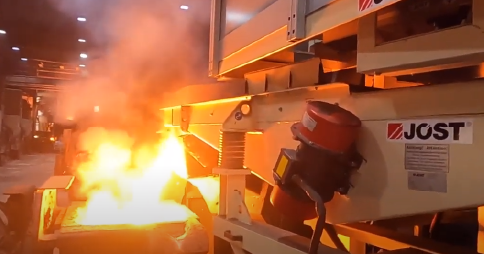 Foundry
     

 The Video of the alloy plant for pan dosing