SECONDARY RAW MATERIALS – RECYCLING
The OSCILLA Family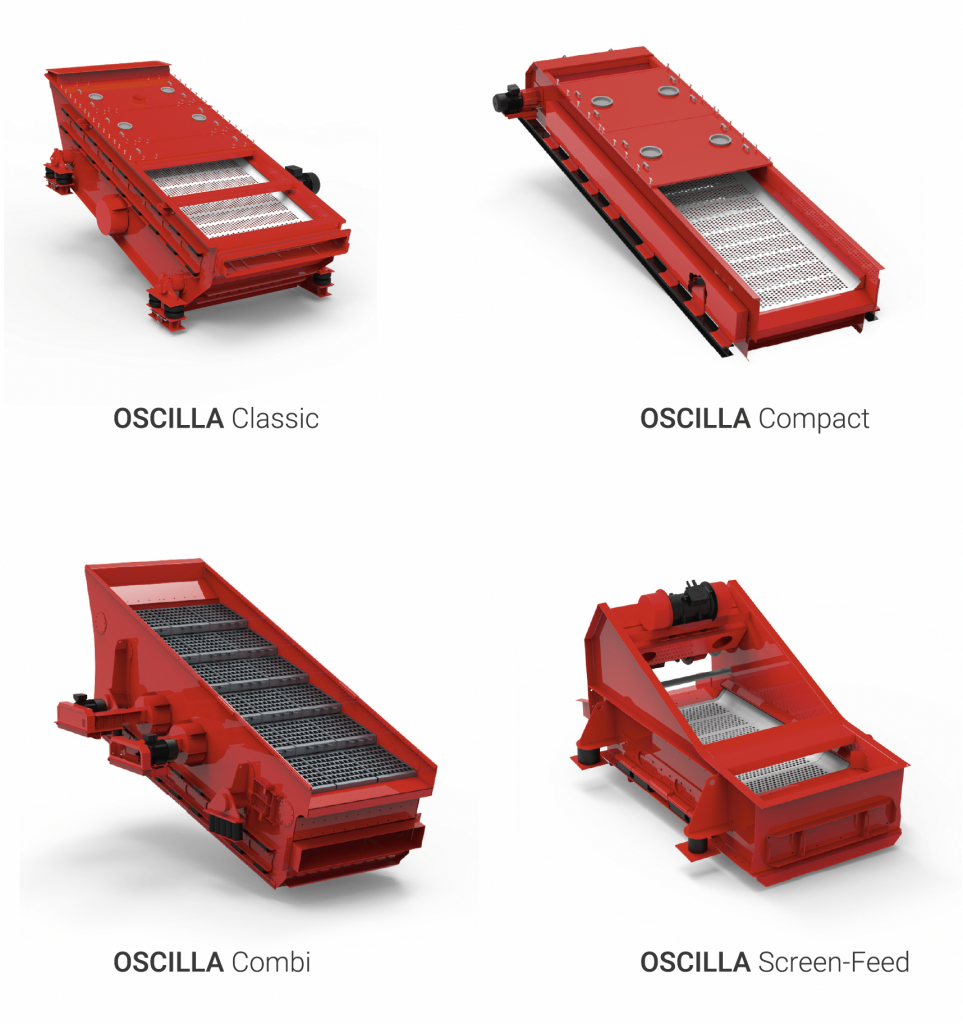 What is needed to screen challenging, inhomogeneous material? A special screening technology.
This is what the OSCILLA Family does. Through nearly clog-free operation, products are loosened up enough to separate a fine fraction. Traditional screens are usually not capable of doing this, which is why JOEST Flip Flow Screens from the OSCILLA Family are used for these challenging applications. Typical separation cuts lie between 0.5 and 40 mm. These systems are based on the principle of resonance. The internal screening frame reacts to the directly excited external frame in a relative motion. When resonating, the polyurethane screens constantly experience tension and relaxation since they are attached to the internal and external frame with one side each. This principle achieves acceleration rates of up to 50 G on the screen deck. Redesigned vibroblocks combined with aluminum beams allow for larger oscillation amplitudes and acceleration rates than traditional Flip Flow Screens. Moreover, this design allows for multi-deck configurations, combining flip flow screens with conventional screens in the upper deck. All available screens from wire mesh and perforated plates to rod screens and PU click systems can be used to fit the application at hand.

Further information on the specific flip-flow screens of the OSCILLA Family from JOEST
can be found on our website.
Welcome to the Family!