PRIMARY RAW MATERIALS
Worldwide widest JOEST screen ever built in Australia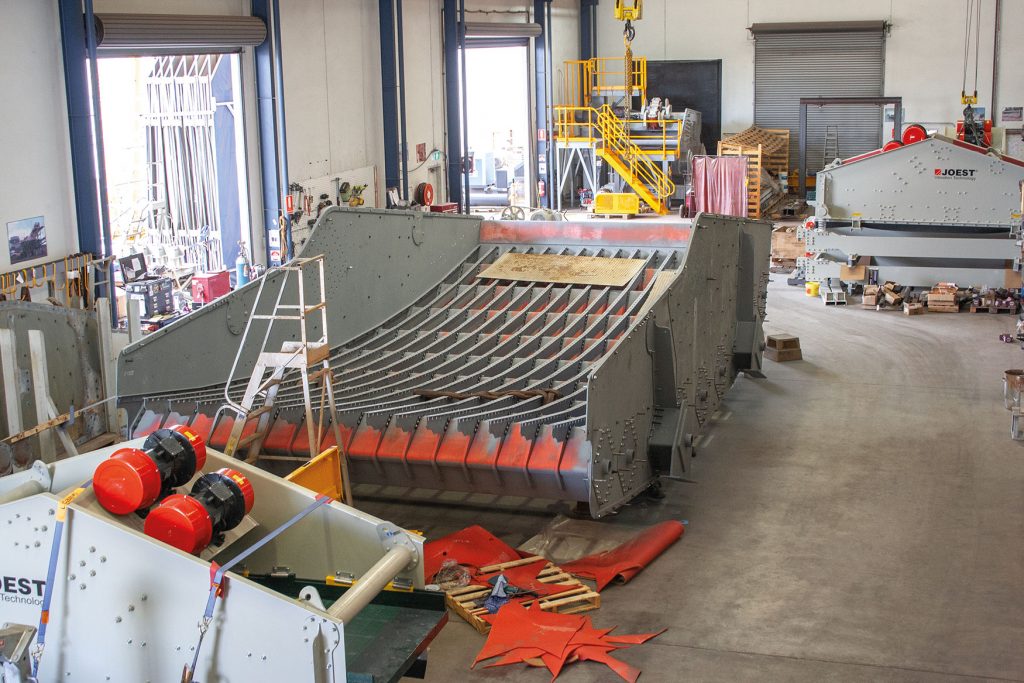 The next step in large vibrating Screens
Following extensive design effort using JOEST Australia FEA methods, JOEST has commenced construction of a single deck screen 4.88 m wide, 9.76 m long (screening area 47m²).
The screen weighing 36 t will be installed in a Pilbara Iron Ore process plant in July this year.
To date, this will be the widest screen built by a company in the JOEST group, and the design has been based on successful developments over the years to meet the demands for larger machines in the mining industry.