SECONDARY RAW MATERIALS  – RECYCLING
31-meter Vibrating Conveyor
System for PreZero
Plant for transporting and processing waste incineration slag.
PreZero Energy in Roosendaal produces electrical energy and district heating by incinerating domestic and industrial waste. In addition to the energy extraction, metals and recyclable building materials are also won from the incineration process. These materials are extracted right after the thermal process as part of the so-called waste slag and are then transported away and preprocessed. Well known characteristics of this material compound are its abrasiveness and chemical aggressiveness in combination with a high moisture content.
This PreZero plant burns up to 100t of waste per hour on two incineration lines. Approximately 25 t/h are extracted discontinuously at a temperature of up to 100°C. Because of the inhomogeneous nature and large variety of domestic and industrial waste, individual pieces can reach up to 1000 mm in length and weigh up to 200 kg.
For further storage and processing, the slag must be transported and preselected. This task will be performed by the unique and well proven JOEST Mass Compensated Resonance Conveyor. A special feature of this machine type is the self-compensation of dynamic restoring forces that are created by the oscillating trough. Other process steps such as large part separation can be added with standardized elements. Operating the system close to self-resonance makes it significantly more energy efficient than competing systems.
This type of Vibrating Feeder by JOEST has been successfully used in waste incineration plants and other industries for years.
The vibrating conveyor system for PreZero will reach 31 meters in length and feature a 1.4m wide exchangeable trough made of wear resistant custom steel. To protect the employees, plant technology and building structure from harmful emissions (vapors), a machine-mounted hood is included in the system's design. An adjustable coarse separation stage is integrated to separate large pieces of material. To further optimize the runtime, individual wear components are specially reinforced. An intelligent amplitude control consistently ensures optimal parameters and reduces maintenance efforts. The system can automatically adjust its process parameters to accommodate fluctuating waste compositions and material feeds. This ensures PreZero optimal flexibility for the future.
The "total cost of ownership" approach showed a clear economic advantage compared to the previous technological solution after only a few years of operation. This shows once again that JOEST Machine Technology aims for sustainability and economic efficiency.
Delivery will take place in mid 2023 including installation and commissioning by JOEST. A multi-year maintenance contract is also part of the order package.
---------------------   UPDATE 11.05.2023   ---------------------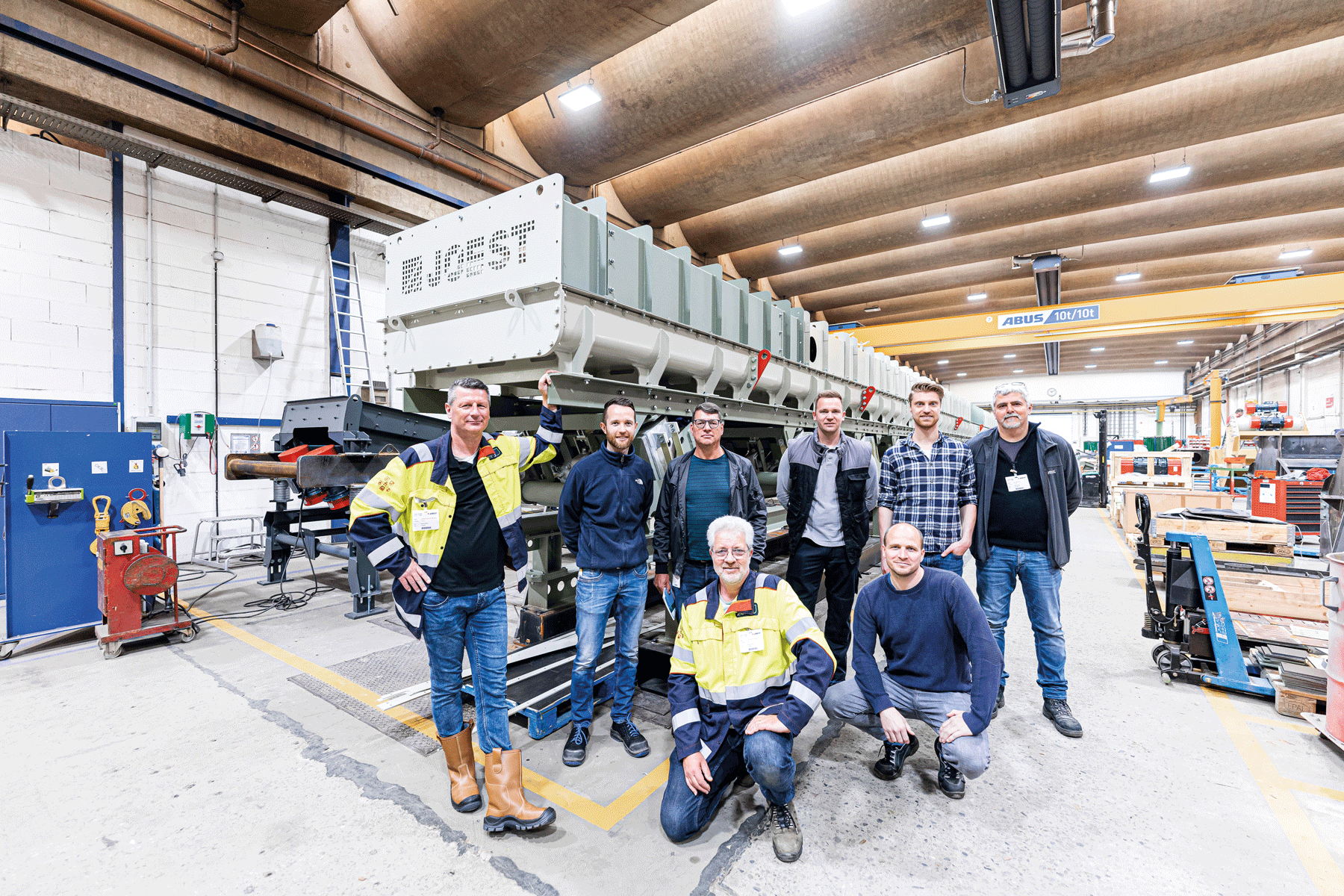 Successful customer approval!
Complete satisfaction for PreZero and the #JOESTeam after final tests of the JOEST Resonance Conveyor.
Next steps are installation and commissioning by JOEST on-site.