GENERAL INFORMATION
A global player from Westphalia
50 years Dr. Ing. Gössling Maschinenfabrik GmbH.
When the production lines start running at one of the world's largest automobile suppliers in Mexico, a company from Schermbeck in Westphalia plays an important role: the Dr. Ing. Gössling Maschinenfabrik GmbH, a designated expert for conveying and processing technology. The company with 70 employees is part of the JOEST group and works for clients of various industries around the globe automobile manufacturers and suppliers as well as the fastener, electronics, recycling and foundry industry. Their conveying systems charge, and discharge machines used in stamping, chipping, hot- and cold form-ing or heat treatment. The expertise is accordingly wide ranged: starting with design, planning, engineering and manufacturing, to installation, commissioning, service and repairs, the company supports its industry clients throughout the entire process. And it has been for half a century.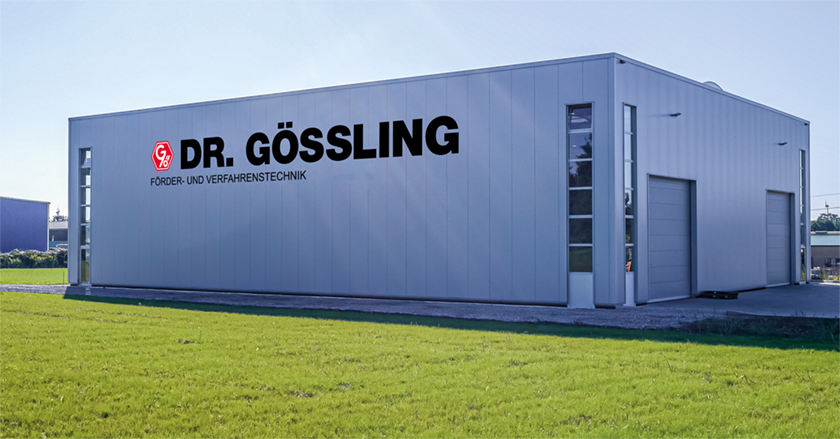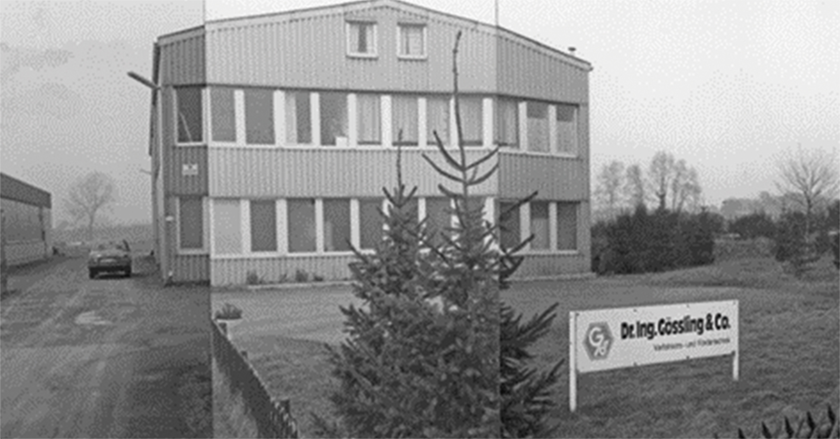 A specialist with 50 years of experience
In 1971, Dr. Ing. Manfred Goessling founded the company in Muelheim/ Ruhr, starting off as an engineering office in the field of conveying technology for drop forges and foundries. Soon manufacturing and assemblies are added. In 1974, the company moves to Schermbeck. Here, there is room for expansion – and the company will need it. The conveying and processing specialist establishes more and more industries and client groups. Especially in the early days, the company is growing fast, and the client base expands beyond borders – in 1990 Goessling USA, Inc. is founded
in Tennessee.
Up to now, new workshops have been built nearly every 10 years, the last one in 2015. A steel manufacturing line is added in 2006. Now the base frames for the developed plants are also produced in-house. In 2008, Dr. Ing. Gössling takes another step towards offering complete system solutions: with the automation department of Aug. Winkhaus GmbH & Co. KG, they take over a specialist in this area. An expansion that opens additional client opportunities. In the course of age-related succession considerations in 2019, JÖST GmbH + Co. KG in Duelmen takes over the Dr. Ing. Gössling Maschinenfabrik GmbH. A new painting booth was finalized at the end of 2020. Two independent spray-painting booths measuring 5 meters in width and height with a length of almost 9 meters offer new opportunities.
MILESTONES
From 1200 m long magnetic conveying systems to inline fastener washing machines
The biggest contract in Dr. Ing. Gössling' s history was signed five years ago: the delivery of a magnetic conveying system for a completely new factory of an automobile supplier in Weil am Rhein. A project that exceeds all previous dimensions: several hundred seperate machines with a combined length of 1200 m and more than two years of installation with Dr. Gössling service employees on site.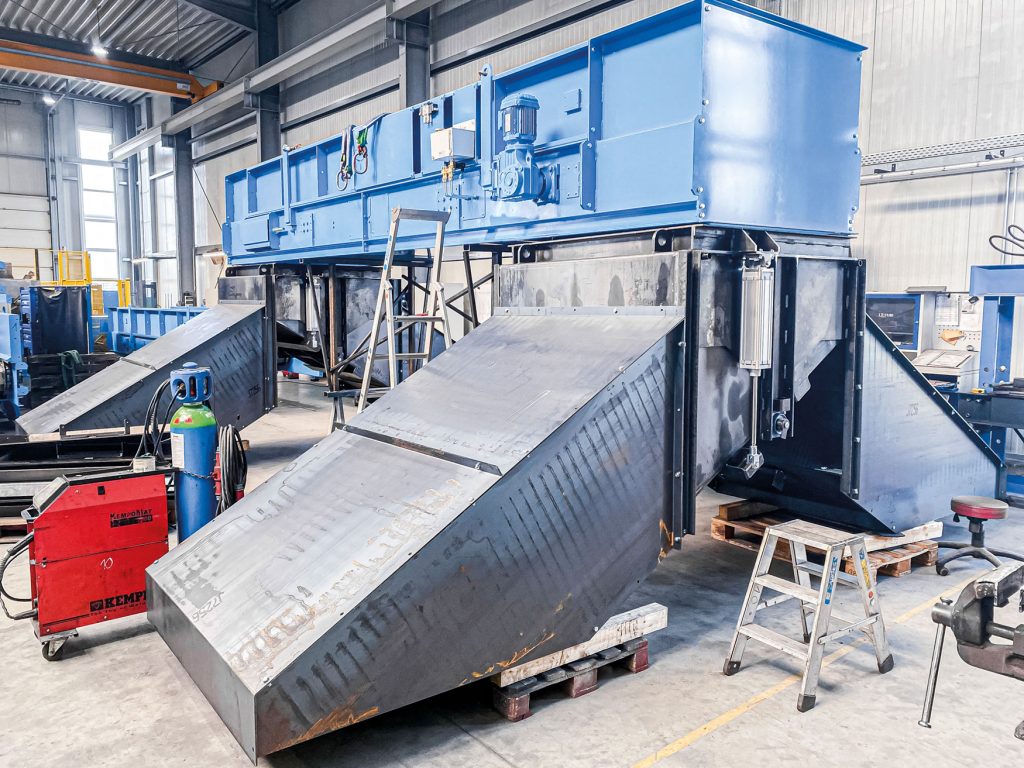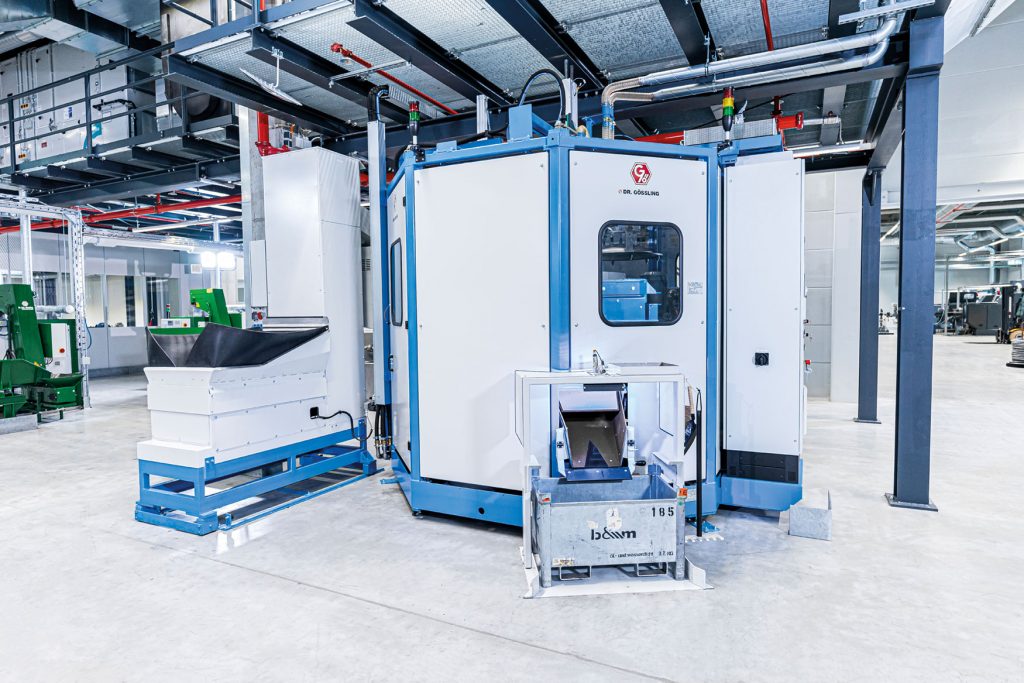 A milestone from last year: the development of the Washing Centrifuge WZ550 for one of the big German suppliers of fasteners for the automobile industry. Following a patented process, it de-oils, washes, cleans and dries screws and small parts of various sizes - inline, in a single machine, at maximal throughput. The gentle handling of parts and especially the oil recovery of up to 95 %, as well as the ability to recycle the oil within the production line are groundbreaking, also in regard to green technology and product quality. With these projects, Dr. Ing. Goessling proves what distinguishes the JOEST group as a whole: consistent client orientation and a distinct service concept. 24-hour availability, 7 days a week, for clients all around the world is only natural for the company from Schermbeck.
Quality, reliability, longevity and service – that is the promise the JOEST group makes to its clients. At GOESSLING this has been an active business culture for 50 years.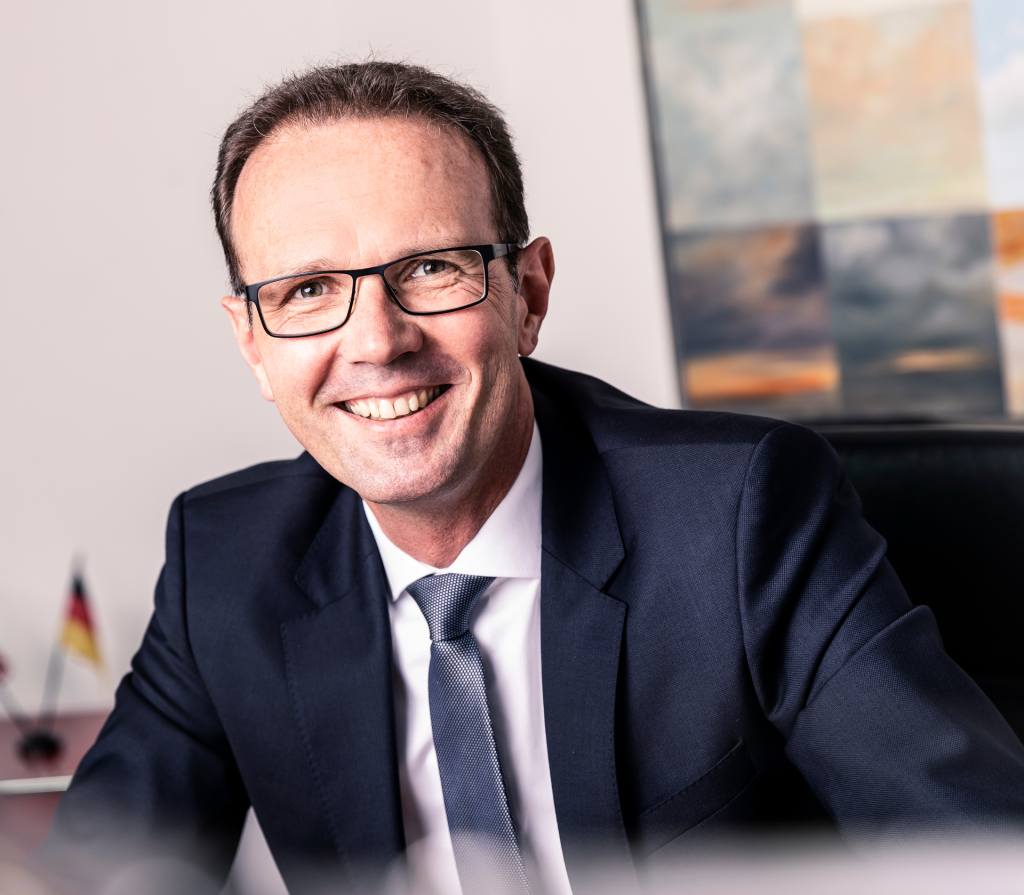 The future is international
Plants are becoming increasingly complex and specialized. Flexible complete system solutions that are individually designed are the future. To meet these demands, the JOEST group interlinks its know-how from various business areas even further. The result is not only the development a more intelligent material handling and optimized intralogistics, but also a unique product portfolio. Establishing it on the international market and increasing the export business through the infrastructure and presence of the worldwide JOEST group is the future strategy of the entire company – to the next 50 years.