JOEST
DIETERLE is officially a further JOEST trademark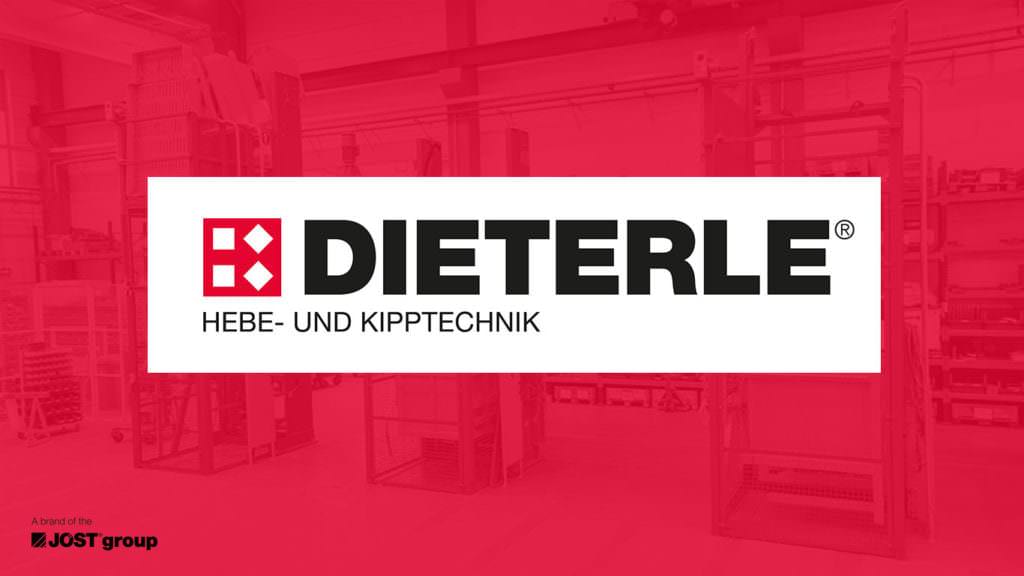 Dear Customers,
We would like to notify you that Mr. Bernd Peitz retired as Managing Director of DIETERLE GmbH & Co. KG as of 31 December 2017. His shares were taken over by to JÖST GmbH + Co. KG as of 1 January 2018. We would like to thank Mr. Peitz for his extra successful work and loyal collaboration, and wish him all the very best for the future.
However Mr Peitz will continue to be available for the JOEST group as a consultant. Dr. Stephany joined management of JÖST GmbH + Co. KG at the beginning of the year and will be responsible for managing the DIETERLE® business unit.
DIETERLE GmbH & Co. KG was merged with JÖST GmbH + Co. KG as of 2 January 2018 and is therefore no longer an independent company. In addition to HERWEG® and JVM®, DIETERLE® is now another important trademark and business unit of the JOEST group.
Please note the new bank account information and the new turnover tax identification number which have changed as a result of the restructuring.
All other personnel and contact information stay the same.
We are delighted to continue to support you and your company as a long term and competent partner for lifting and tipping technologies.