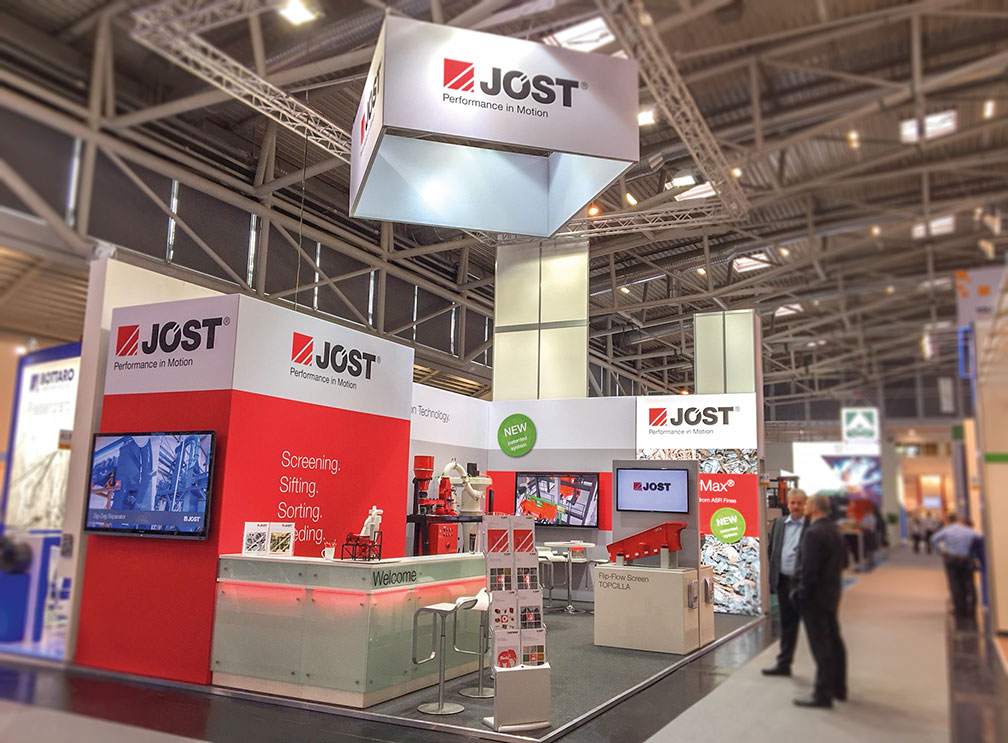 New patented system presented in Munich
Mid-May 2018 you could visit us again at the IFAT in Munich. Also this year, we presented a new development at the leading trade fair for recycling – the RecoverMax. The patented system for metal recovery from ASR fines or incinerator bottom ash was a special visitor magnet.
From the large JOEST product range, visitors were also able to discover a zig-zag separator. The functioning of the vibration air separator AirVibe and the combination screen TOPCILLA were explained on scale models.
The variety of exhibits presented by JOEST at the IFAT, shows the wide range of machines. Whether screening, sifting, sorting, drying or cooling – JOEST offers the right solution for every task.
Thank you for your visit!