RECYCLING
Small TopSpin – Great Performance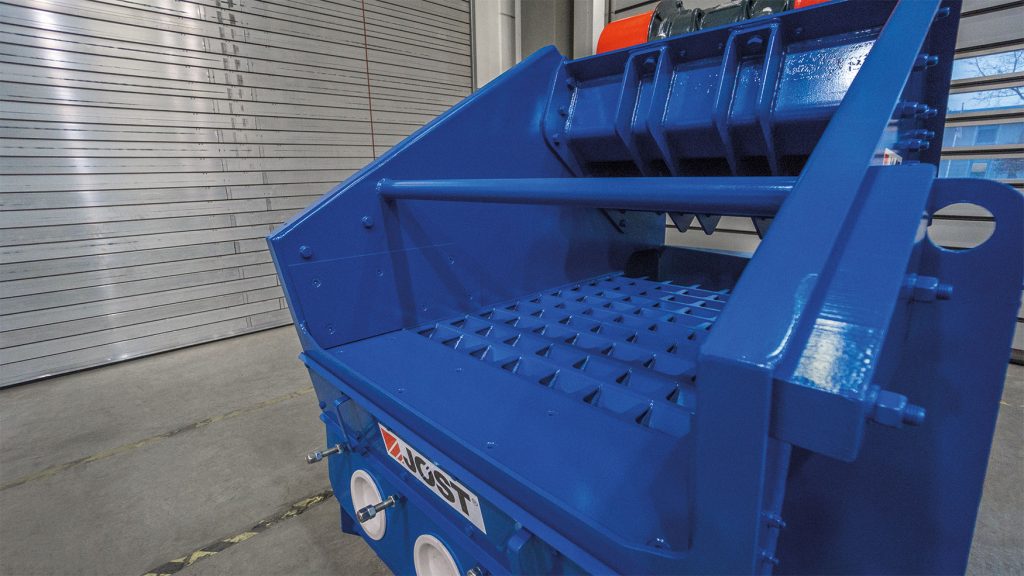 JOEST has delivered the smallest TopSpin Double-Deck Cascade Screen ever.
In October, JOEST built a TopSpin Screen with a screening area of only 1.2 m² (with a width of 1000 mm and only 1200 mm effective screen length). This screen is used for the pre-separation of metal scrap in the recycling industry.
The heavy products which are difficult to screen were separated out beforehand. The problem here was that large pieces clogged the system and excessive dust on the pieces of scrap was a burden for all workers on site. The Double-Deck Screen solved the problem by separating parts with a size of 4 – 80 mm from excessively large or small pieces. The medium sized product could then be further processed without danger in the downstream system.
One of the aims of separation is to guarantee longer intervals between cleaning the plant. The screen was modified individually to suit customer requirements and could be fitted into the confined environment with a length of only 2 metres in total.
For JOEST, even smaller screens still deliver excellent results.