CHEMICAL & PHARMA INDUSTRY
Clean transfer
of toxic bulk material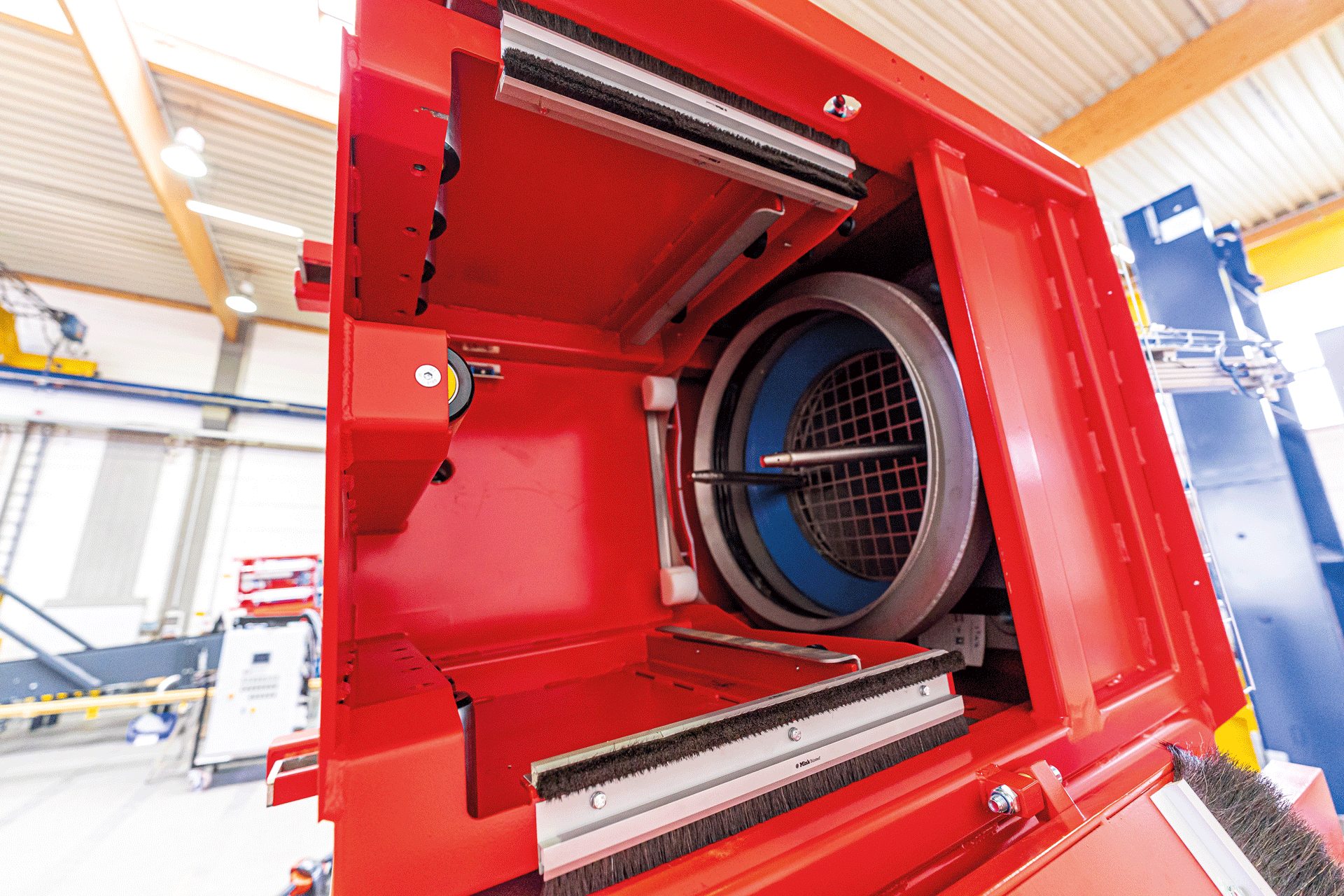 Two Lifting an Tipping Devices of the MD series with specially designed load handling devices.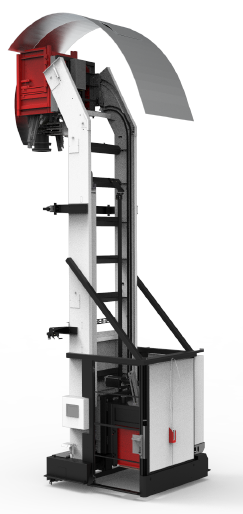 JOEST delivered two Lifting and Tipping Devices from the MD series with specially designed load handling attachments to a client in Germany.
The machines run on rail tracks so they can easily change between different feeding points. This customized solution that is tailored to the client's needs, meets highest standards in quality and reliability.
The client was searching for a solution to empty 200-liter steel barrels filled toxic bulk material of various grain sizes into a ball mill and a mixer. The main criterion was for the process to run as dust-free as possible. JOEST's solution was to equip two Lifting and Tipping Devices from the series MD-6 with specially developed load handling attachments. The new design prevents most of the toxic dust from escaping the system. The entire load handling attachment is in a dust-tight enclosure and features a stainless-steel funnel with a pneumatic cover flap.
In the upper position where the barrel is emptied, and in the lower position where the barrel is exchanged, the machine is automatically connected to a dust extraction system.
The barrel is fixed to the system and an inflatable seal seals the barrel around the mantel. At the funnel exit and the feed points, there are automatic shut-off flaps and seals to prevent the material from leaving the system. Furthermore, the drive has a frequency control to adjust the speed of the machine. A shaker helps with the residual dis-
charge.
The low dust design of the load han-d-ling attachment provides operational safety in the workshop. Additionally, it prevents expensive loss of material. The angled head enables precise dock-ing and a safe material transfer to fol-lowing machines. Finally, multiple feed points are connected to the system via rail tracks.