FOUNDRIES
JOEST Shakeout
with Counter Frame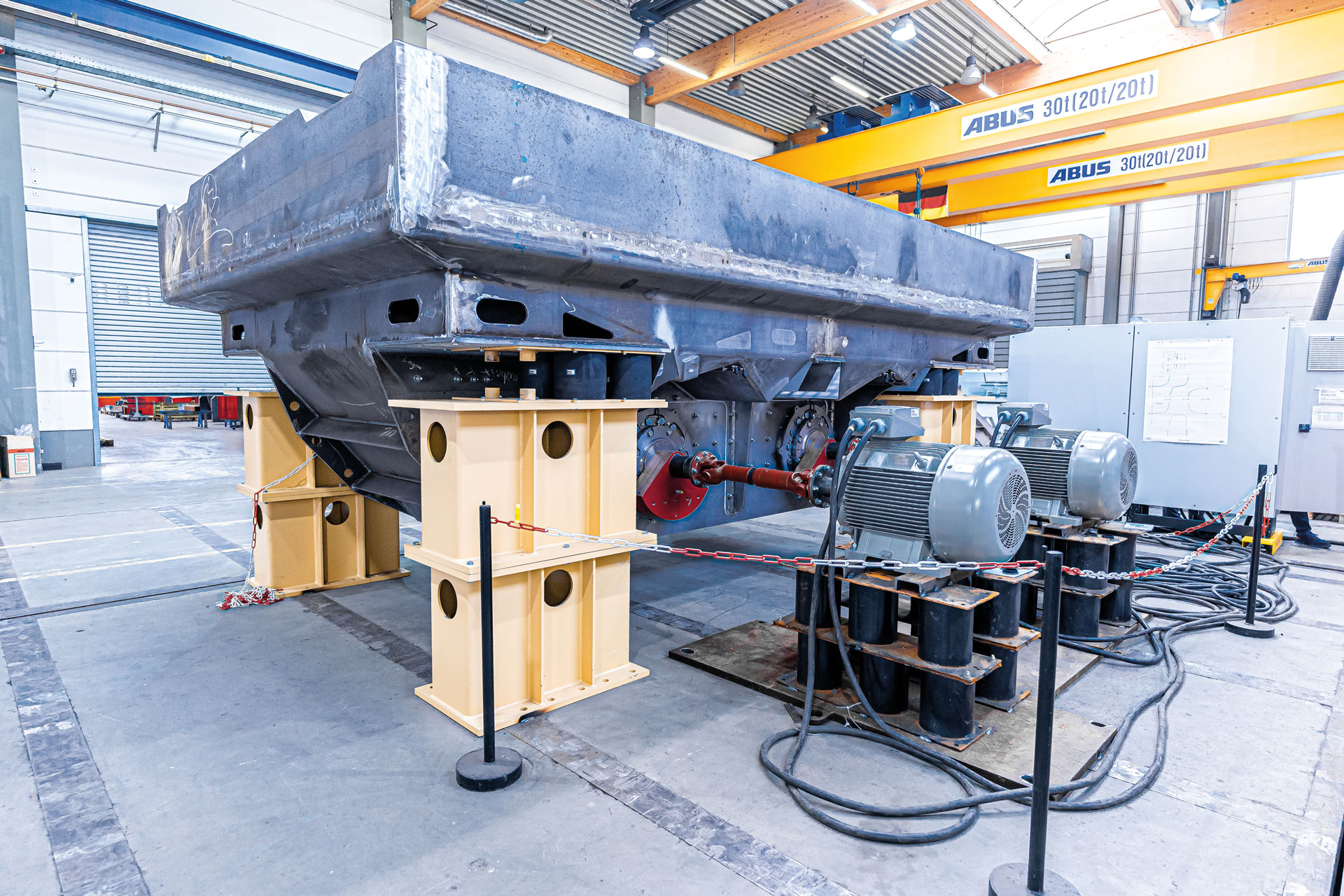 Plant for cast/sand separation of foundry casts.
For a client from the foundry industry based in Croatia, JOEST designed and manufactured a Shakeout. Its frequency and oscillation angle can be adjusted electronically, and this design includes a downstream feeder with dual-lane discharge.
The machines were delivered to Croatia during the second fiscal quarter of 2021. Commissioning is performed and overseen by JOEST and is planned for this summer.
The client 's demand was to provide a reliable Shakeout that could handle a large spectrum of parts whilst maintaining a small form factor due to space limitations on site. The machine should separate as much sand as possible without damaging the casts made of gray cast iron and spheroidal graphite iron. The client's molding plant type HWS EFA-SD 5 with molding boxes of 1000x920x650 mm produces a maximum of 80 molds per hour. Roughly 2000 different parts are produced, the heaviest weighing 300 kg. The temperature of the casts is around 500 °C when they reach the shakeout.
The individually designed Shakeout measuring 1500 x 5400 mm is fitted with manganese steel trapezoid grates with zero overlap and four discrete drive cells. It also features sump-lubricated bearings and a triple seal. All side walls are completely free of welding seams, the beams are riveted or bolted. The oscillation angle of the JOEST Shakeout lies between 50-85° with an oscillation frequency of 16-25 Hz. The demanded oscillation parameters are binarily transferred from the shift register of the molding plant, located at the discharger, to the S7 control unit of the Shakeout.
The JOEST Shakeout is followed by a feeder with dual-lane discharge. The feeder prevents damages to the casts due to its design with a low acceleration and gentle conveying movements. It also features minimized noise emissions, an ergonomic cast handling as well as special low frequency drives. The design is environmentally friendly and ergonomic for the employees.
The advantages are a bolted/riveted design with weld-free side walls as well as the special grate geometry that prevents blockage and enables a high sand discharge capacity. The reliable drives with multiple seals and thought-out heat management in addition to the adjustable oscillation parameters according to the molds were another reason for choosing JOEST. The controls and drives with Siemens standard parts, standard motors and without incremental or absolute encoders that are prone to failures, were able to convince.