CHEMICAL & PHARMA INDUSTRY
JOEST System Solution
for Dry Ice Dosing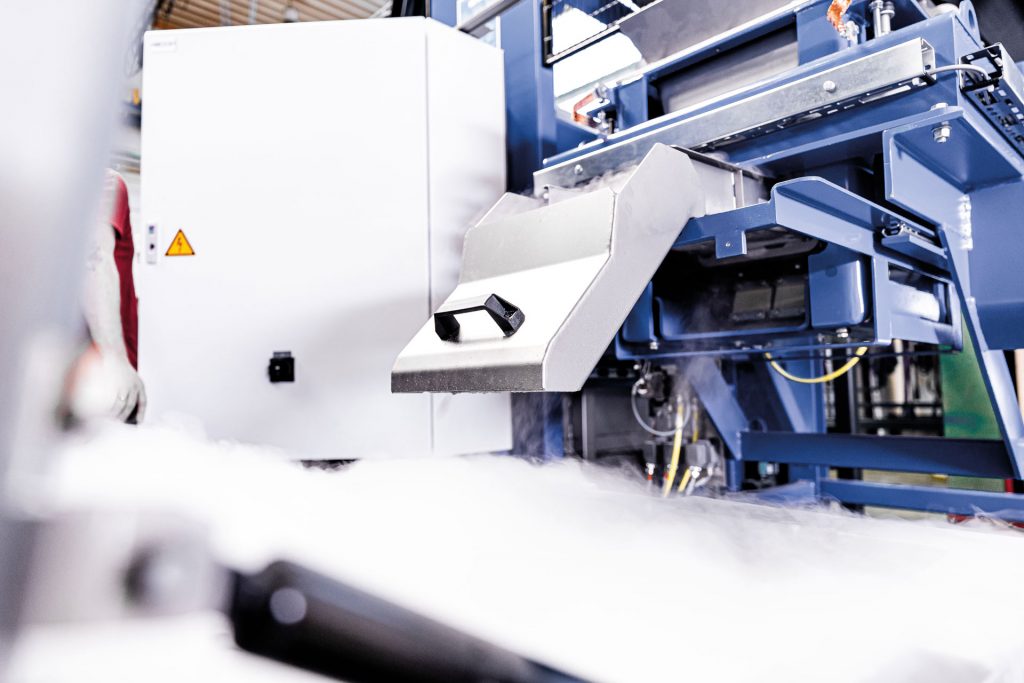 Individually adjustable load bearing device and product hopper for dry ice pellets.
To dose dry ice pellets from their transportation boxes into special isolation containers, JOEST delivered a system solution to the global specialist ASCO Carbon Dioxide this year. Realistic tests at the JOEST Test Center gave insight to the handling of dry ice at extremely low temperatures – at standard pressure -78°C – and the effects it has on the equipment. This data was analyzed by product specialists at JOEST and implemented in the details of the engineering design.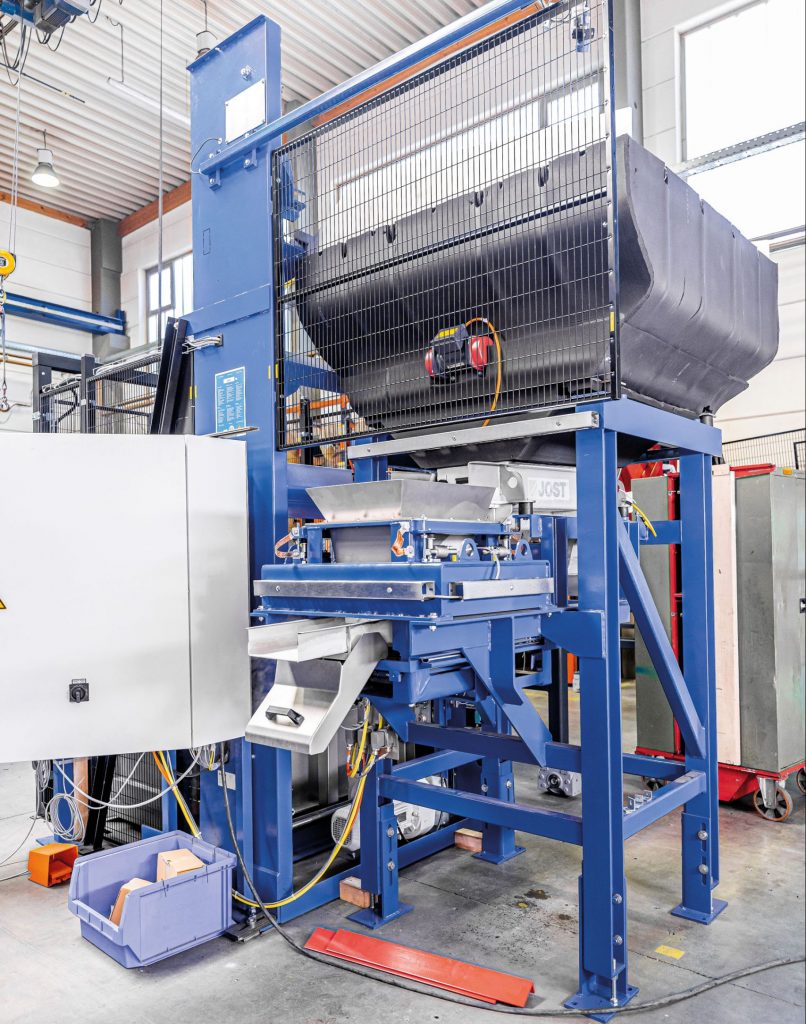 The client's demand was to dose the dry ice pellets with high precision, but without destroying them. A big challenge was the large difference in temperature between the product and the environment. Varying transportation boxes on the feed end, adjustable batch sizes and intermediate storage of the box volume were additional features demanded for the system solution.
JOEST designed and manufactured an individually adjustable load bearing device as well as a product hopper for the dry ice pellets. The hopper discharge and dosing are performed by JOEST Vibrating Feeders. All temperature sensitive areas are shielded off accordingly. For maximum flexibility, an extractable discharge slide is built in. The entire system is operated by an intelligent control using Doselogic 2.0. The system solution has been delivered to the client and installed by the #JOESTeam. Commissioning is scheduled for early next year.