LIFTING & TIPPING TECHNOLOGY
Lifting and Tipping Device
with integrated Dosing Feeder
for container intake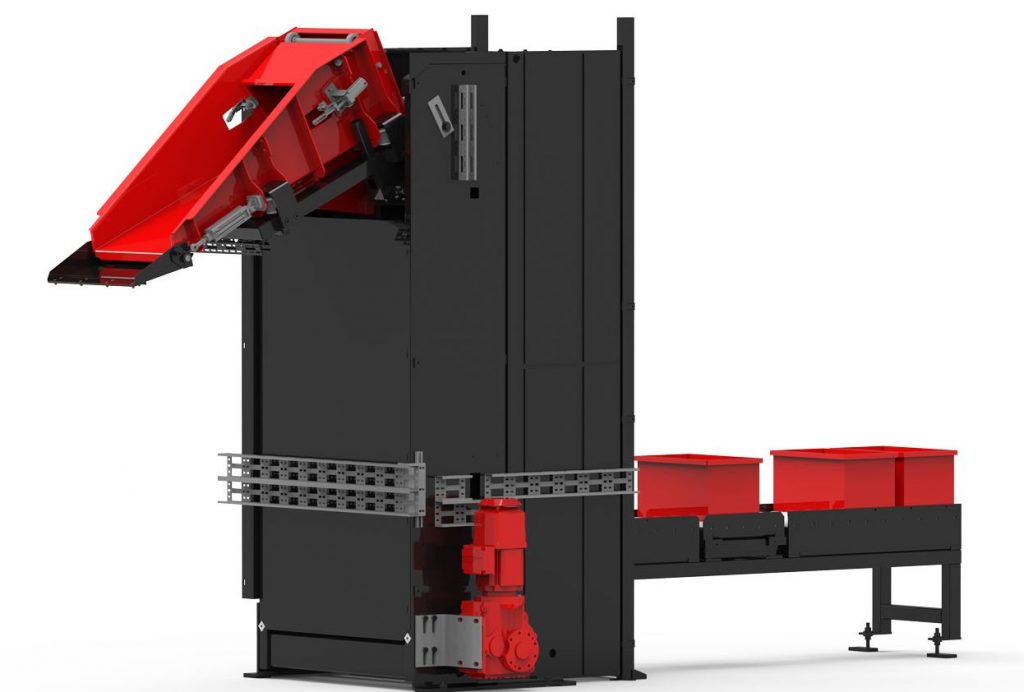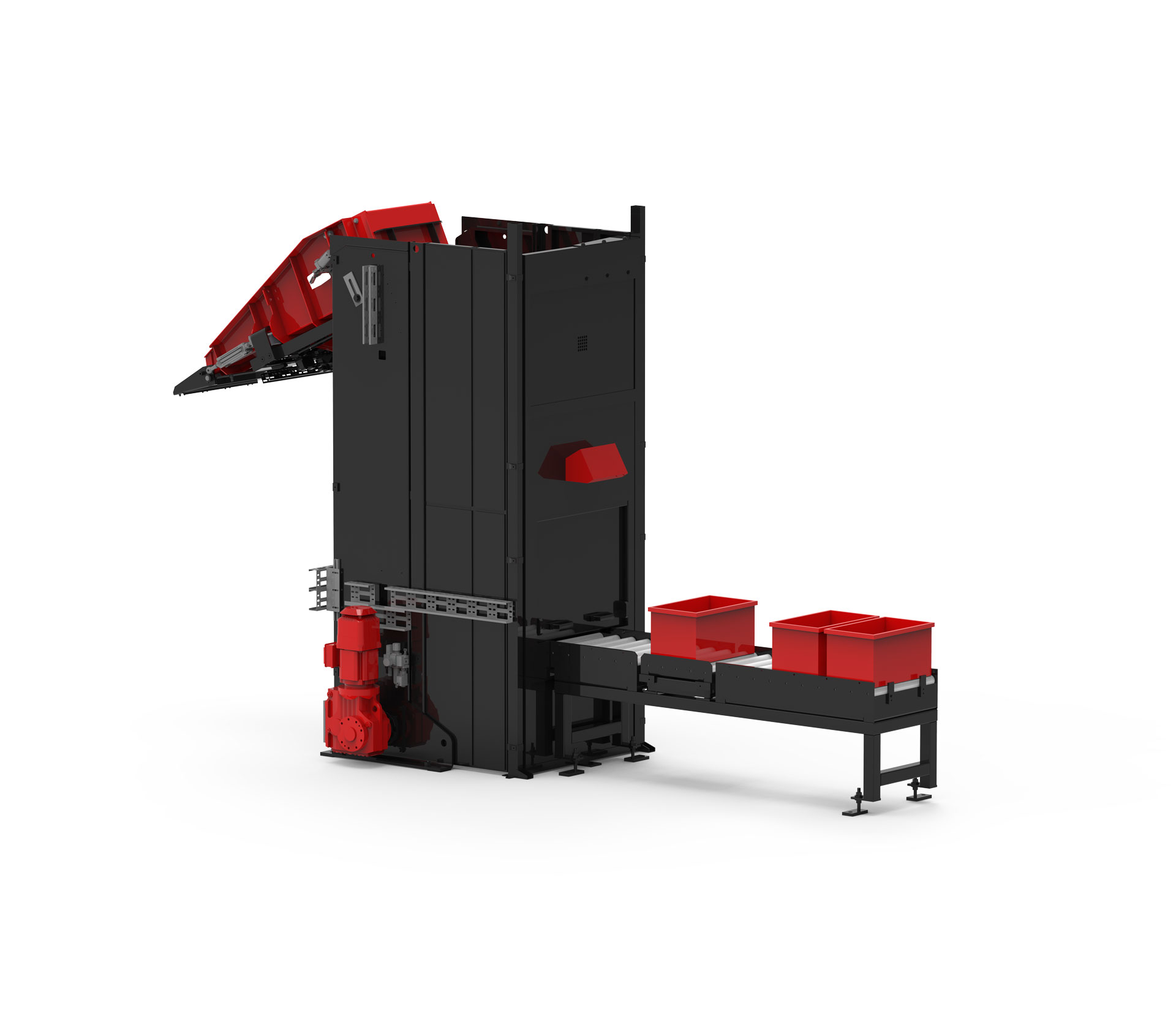 Gently dosed product extraction directly from the container
In conventional applications, the Lifting and Tipping Device empties the bulk material in one gush, e.g. into downstream feeders. During the tipping process, blockages or damage to sensitive products can occur, due to the drop height.
The latest Lifting and Tipping Devices can be fitted with an integrated dosing feeder. The feeder acts as a load pickup for the container. During the tipping process, the container empties its content slowly onto the feeder. Once the discharge position is reached, the vibratory drive is turned on to gently convey the bulk material into the downstream process.
This type of feeding technique can be used for galvanized drums, sand blasting plants, packaging machines and many other applications.