#JOESTEAM
 Apprenticeship as an
Industrial Clerk at JOEST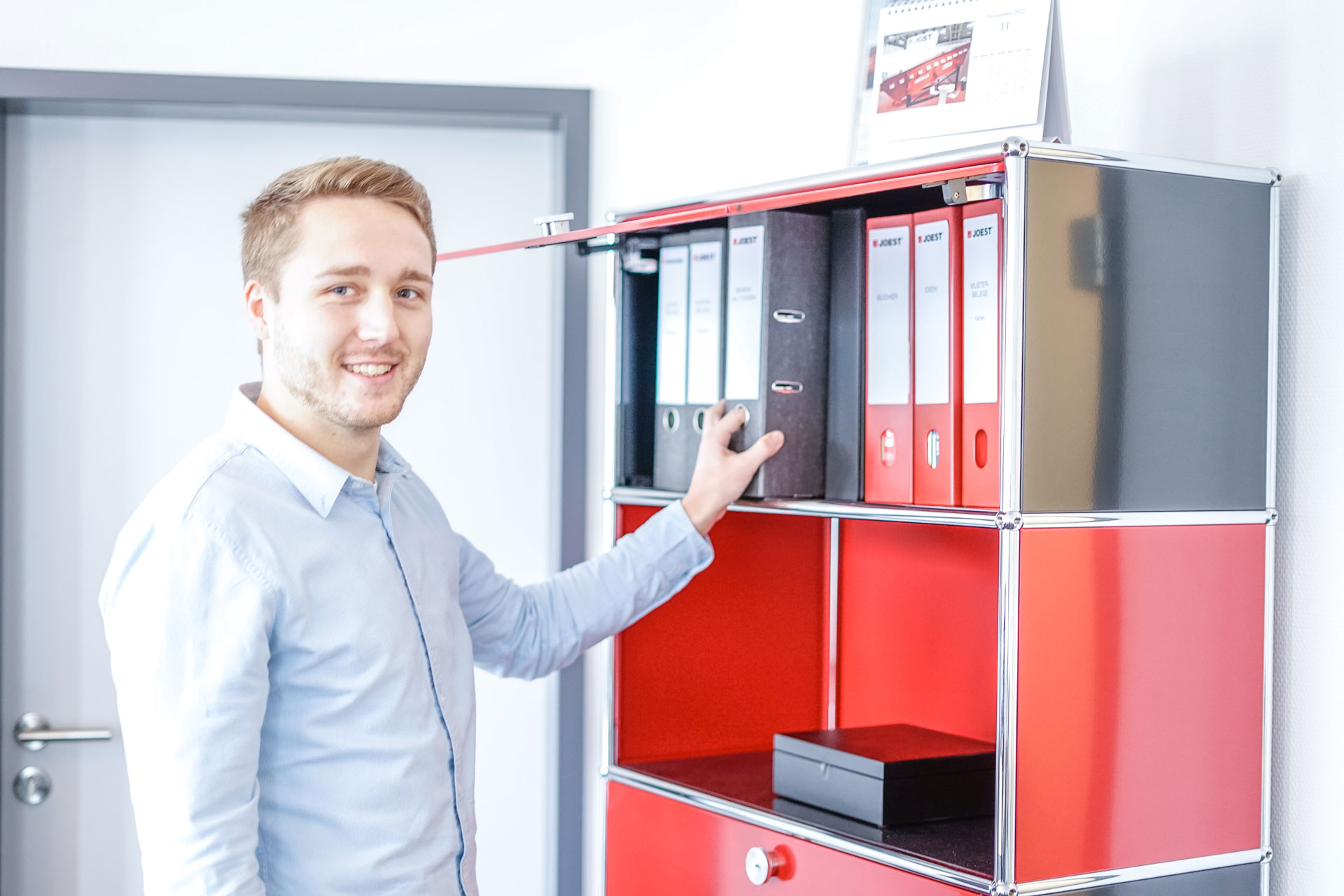 Large variety and exciting insights – Hello, my name is Jonas Leufke, I am 22 years old and completed my 3-year apprenticeship as an Industrial Clerk at JOEST this year.
After my apprenticeship I was hired by JOEST and am now part of the accounting team. An apprenticeship at JOEST offers a large variety of everything! I got to know 14 different departments on my way to becoming an Industrial Clerk. This gives you complete insight into an entire company and its processes from storage to controlling. A great help is the trust put forward by the colleagues: You don't only scratch the surface. Instead, you look deep into specialized tasks of a department by yourself.
To make sure free time doesn't fall short, the working week is designed at 35h and you have 30 days of vacation every year. That also helps when you want to prepare for an exam at school after work. In addition to the operational skills in the company, you also learn about theoretical frameworks at the Richard-von-Weizsäcker vocational school in Luedinghausen. You go to school every week (apart from school breaks) throughout the 3 years of your apprenticeship.
You're interested in an apprenticeship at JOEST? Then get informed now!
We are looking forward to meeting you!