FOUNDRIES
JOEST Spiral Crusher with
Shakeout for Bosch Rexroth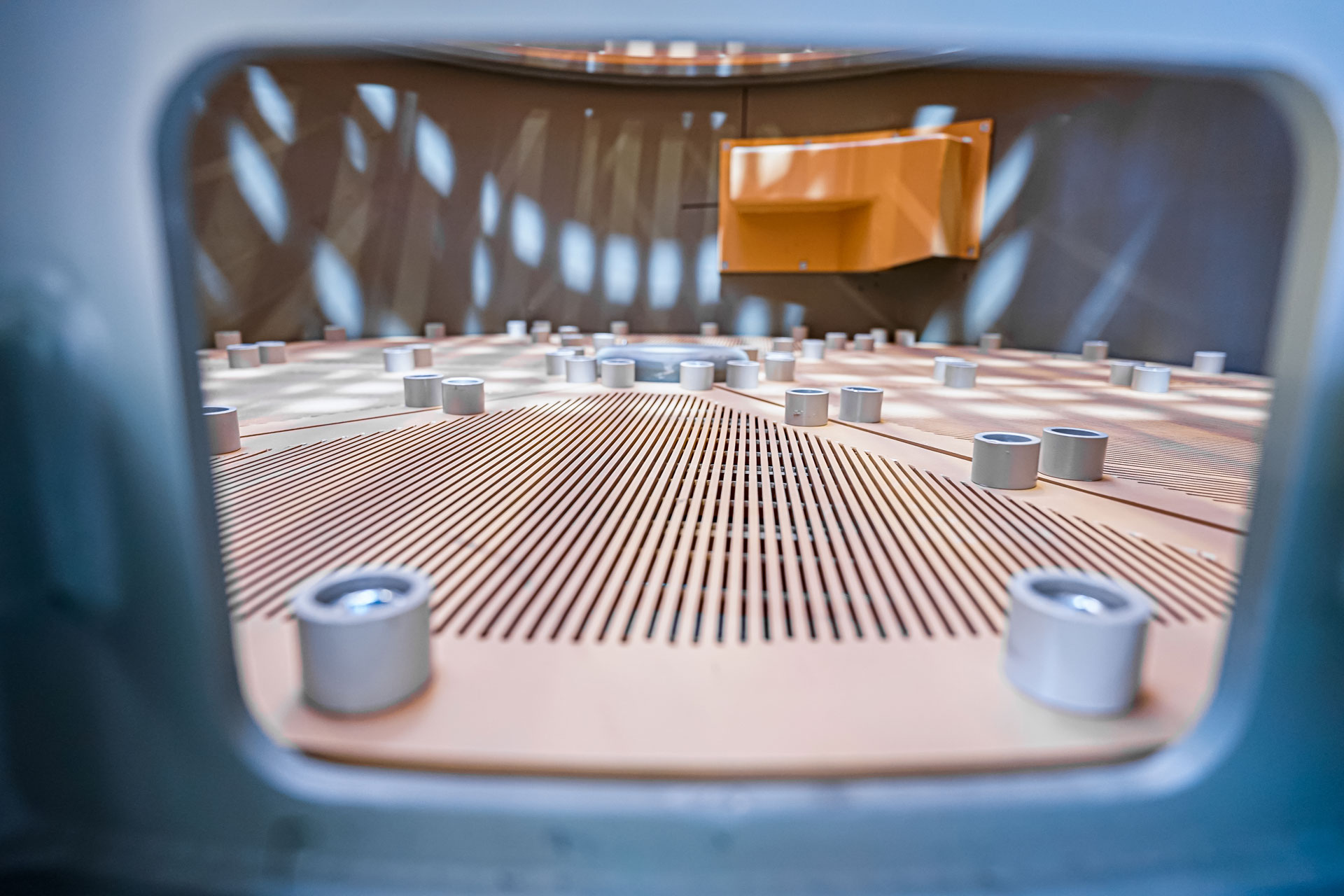 Bosch Rexroth is modernizing its existing process of emptying die-casting molds by implementing a new casting-sand separation and recovery plant. Once the casts are freed from their molds, they are separated from the sand which is processed and reused. 
The task for JOEST was very complex. The focus was on the emptying process of the molds and to break down the sand and clean it. The sand is then returned to the casting process. On site, the machines will be placed in a space that was previously occupied by a furnace. A large chamber in which the furnace used to stand, connects the factory floor to the basement.
The cooperation between Bosch Rexroth and JOEST has proven itself well for many years. JOEST machines
and plants can be found in many areas and compliment the production lines at Bosch Rexroth.
To optimize space usage, JOEST chose the well proven Spiral Crusher as the main element of the plant. The Spiral Crusher with a throughput of 5 t/h is lowered into the chamber and fixed to a mounting frame on the basement floor. The entire area is closed off by a sound isolating cabinet. While emptying, the Spiral Crusher begins to perform a radial vibration. Sand and cast are separated, and the sand lumps are broken down. The sand lumps fall through the holes of the shakeout, onto the Spiral Crusher where they are broken down further. Non-decomposable parts and larger iron pieces can be skimmed at this point. The sand is discharged from the crusher pot and screened over multiple different surfaces.
The recovered and processed sand can now be reused in the foundry process. Casts on the shakeout that are now free from sand go on to further processing and a new cycle can begin. Sensors constantly monitor the entire process, giving the operators the ability to always run the plant safely.
The compact design of the Spiral Crusher enables applications with limited space and eliminates the need for additional steel construction such as maintenance platforms and rails. The Spiral Crusher combines tasks (emptying and separating, breaking down, screening, conveying) that are traditionally performed by multiple machines and provides easy control. Furthermore, the implemented components are very low maintenance.
The plant can be installed and commissioned during the first fiscal quarter of 2023.