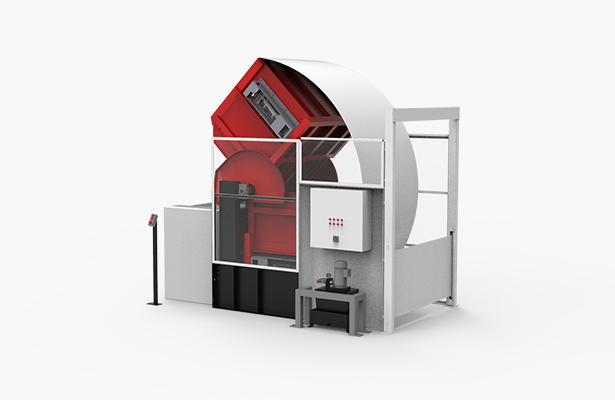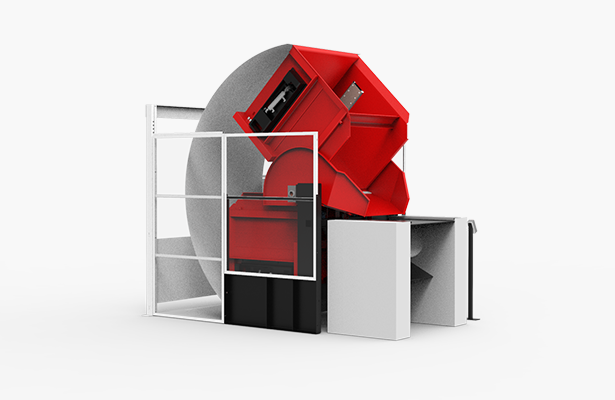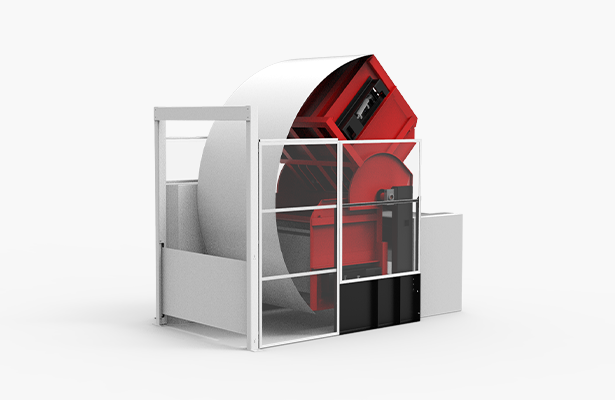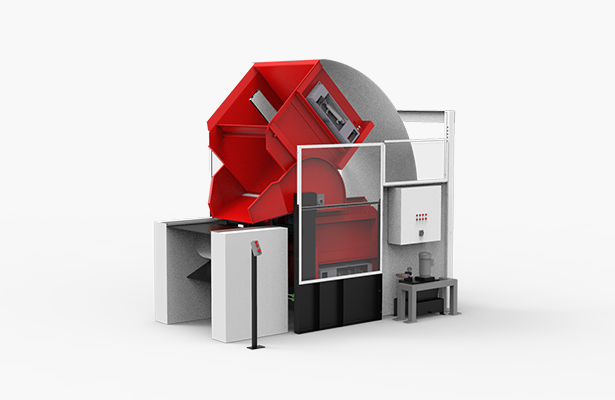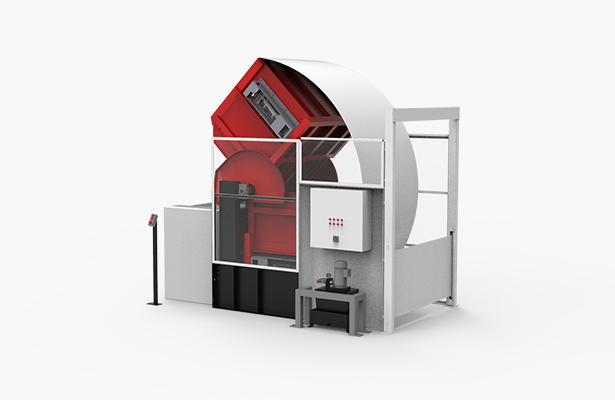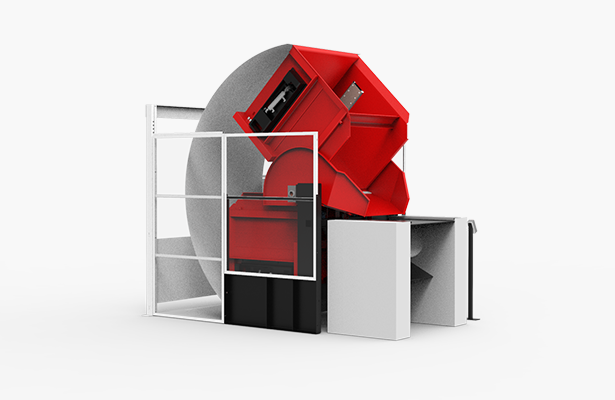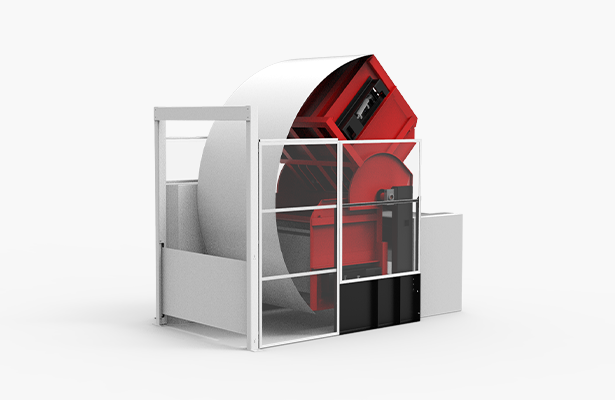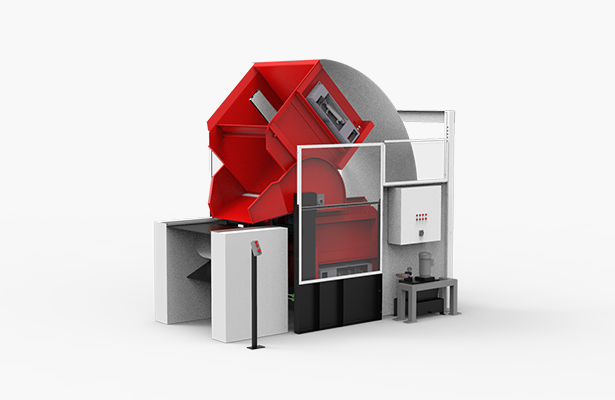 TIPPING
MH-SERIES
JOEST® lifting/tipping equipment of the MH-Series are particularly robust hydraulic tipping equipment. The 2-stand equipment are resistant, maintenance friendly and therefor also suitable for applications in harsh environments. The MH series lifting/tipping equipment are equipped with a compact unit with a low-noise gear pump. The tipping movement is controlled by a solenoid valve. Generous dimensions in the construction method offer high power reserves, safety and longevity.
The robust construction is suitable for applications especially with low tipping heights and rough operation. Tipping heights from 800 mm to 1,600 mm with capacities of up to 3,000 kg can be achieved. The advantages of the MH series include not only the reduction in energy expenditure, but also the time savings which an automatic tipping process provides. Various optional equipment help to optimize the tipping process and to provide the bulk material as best as possible for the subsequent process.
Tipping angles of 135 degrees to 170 degrees can be realized by special design in the construction. Especially in the forging sector, the extension of the tipping angle allows almost complete emptying of the parts, even with difficult container geometries. Thanks to the use of a hydraulically operated additional swing frame a double flip-flop is realized. In this way, longer distances between the lifting/tipping equipment and the system to be fed can be bridged. Thus, for example, a direct transfer of parts in a blasting machine without the material recycling being impaired.
Various linings of the load-handling equipment are available, these provide additional wear protection, serve the noise insulation or contribute to an optimized material discharge. Furthermore, there is the possibility of tipping several types of containers with different dimensions with only one tipping equipment. For this purpose, the Dieterle brand offers a comprehensive and flexible design of the container safety system. From a purely mechanical holder to a fully automatic container locking system, the construction is specially adapted to your containers. In combination with conveyor systems an automatic feed and return of the containers is made possible. The operationally safe tipping is adapted to your requirements through personal protection equipment.
The MH series is wired to a terminal box or is available complete with its own electrical control with various functions and operating modes for automated lifting and tipping. The scope of application of the MH series ranges from metallurgy, automotive, surface treatment, to heat treatment and the wood and paper industry. The material design is determined depending on the application. Thus, in addition to the design in normal steel, versions in stainless steel or mixed constructions are also possible..
Closing lid in the bulk of the load carrier for gentle product transfer
Various linings of the load carrier are available, these offer additional wear protection, serve for noise insulation or can contribute to an optimized material discharge
Hydraulically operated additional swivel frame for direct transfer of parts to a blasting machine
Hydraulic container safety for different container dimensions
The MH-Series
Read more about the MH series, different designs and options here.
If you have any questions or are interested, please contact us directly!
End position damping on both sides and with hose breakage protection
High load capacities at low tipping heights
Ease of maintenance
INDIVIDUAL
Options and Accessories
All lifting and tipping machines have a variety of different options and accessories to choose from. For example, you can be equipped with automatic chain lubrication, special coating in almost any RAL tone, container weighing, locking bolt securing to fix the load carrier, maintenance platforms on the machine head, PLC control, level monitoring, etc.
CONATCT FORM
Write to us!
Contact us quickly and easily via the following form. We will get back to you as soon as possible!
Alternatively, you can reach our head office at +49 2590 98-0.