Dr. Goessling designs plastic Hinged Belt Conveyor with special discharge arms.
For a longstanding client with expertise in metal processing, Dr. Goessling Maschinenfabrik GmbH designed a special conveyor plant that allows for aluminum forging parts to be gently conveyed in a circuit. A particular discharge enables employees to manually perform quality inspections in full operation.
The client's demands were to design a conveyor plant to gently transport aluminum forging parts. One specification was for the plastic Hinged Belt Conveyor to run in a circle and to discharge the parts at multiple arms for manual quality controls. Many years of experience in the development and manufacturing of conveyors of all sorts and the capability to incorporate individual client demands made Dr. Goessling the first choice.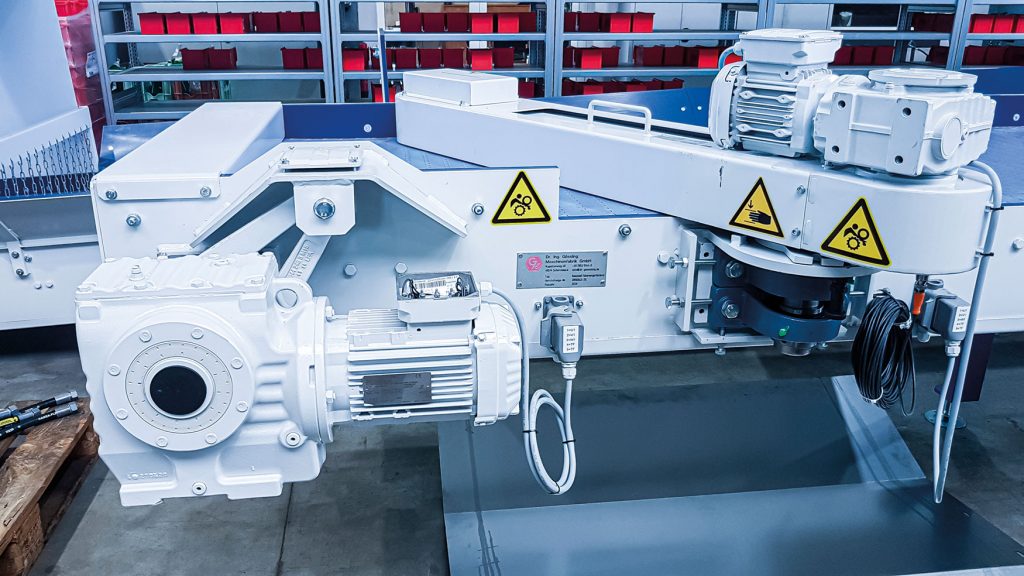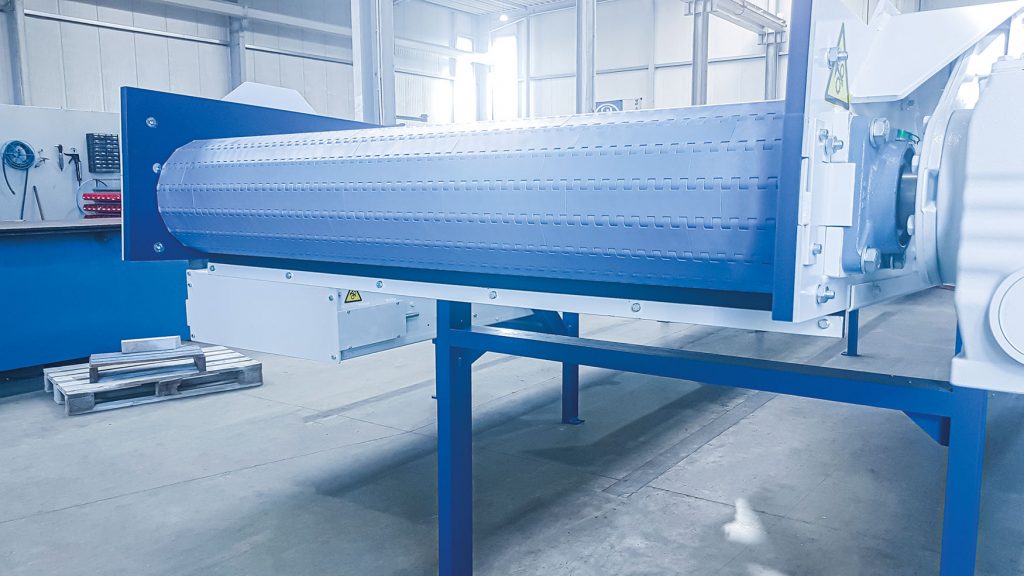 The Hinged Belt Conveyors with lengths of 21 and 25 meters have a throughput of 25 to 50 parts per minute. The plastic hinges are low-maintenance and guarantee very safe and disturbance free conveying. In the bend areas, a sectional strip reduces gaps to a minimum and provides significant edge protection against the conveying material in the charge areas. The discharge arms enable a simple rearrangement of the layout to meet new demands. The aluminum forging parts that are transported by the plastic Hinged Belt Conveyor range from D20x335 to D100x750 mm in diameter and weigh 0,3 to 0,7 kg each.
Four similar plants have already been delivered to the client. The good cooperation, service and quality of the Goessling machines were once again the reason behind the decision to build another conveyor together. Commissioning is scheduled for the end of the year and is performed by Dr. Goessling.
The Dr. Goessling team was once again able to offer an individual design, meeting special demands and reaching full customer satisfaction. Dr. Goessling is looking forward to your application too and is happy to consult.
---
---