JOESTMavi important manufacturer for sugar industry
JOESTMavi has delivered this September 2017 a giant Revitran conveyor, as well as a set of two Vibrapen sugar screens, for wet and dry operation.
Brazil is a large sugar producer, maybe the largest in the world. Over 350 modern sugar factories operate all over the country. JOESTMavi has been supplying Vibrapen screens, Velocan tubular conveyors and over 2,5 km of Revitran wet sugar conveyors to all these companies.
The modern Revitran conveyors are now equipped with simple counterbalancing frames but with a variable water-air cushion system. This way a better vibration isolation is achieved. It means no special foundations or concrete supports are needed. Despite its slightly higher value, counterbalanced Revitran conveyors are easy to install and operate.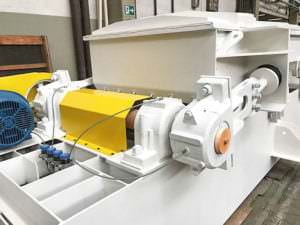 ---
---