On May 3rd 2017 the General Managers of the JOEST subsidiaries met in Dülmen at the Management Meeting.
At this meeting important strategic topics had been discussed, incl. the planning for 2018 and following years as well as technical innovations and developments.
All participants agreed that it had been very successful and interesting discussions in Dülmen and the international cooperation within the worldwide operating JOEST group got even stronger and more efficient over the last years.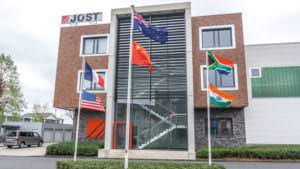 ---
---